Dust Collect System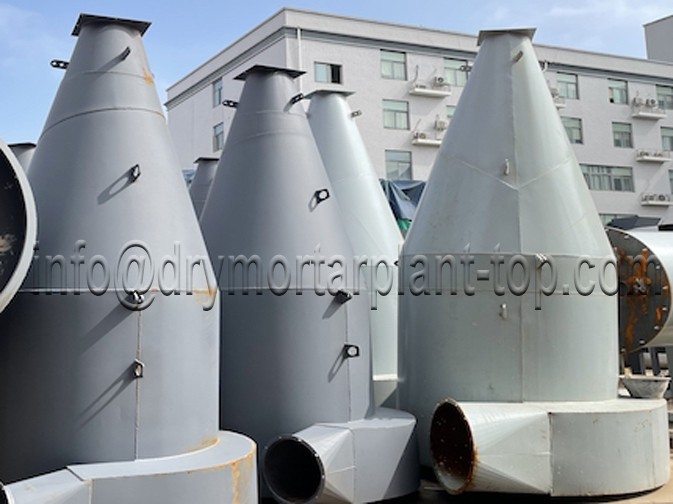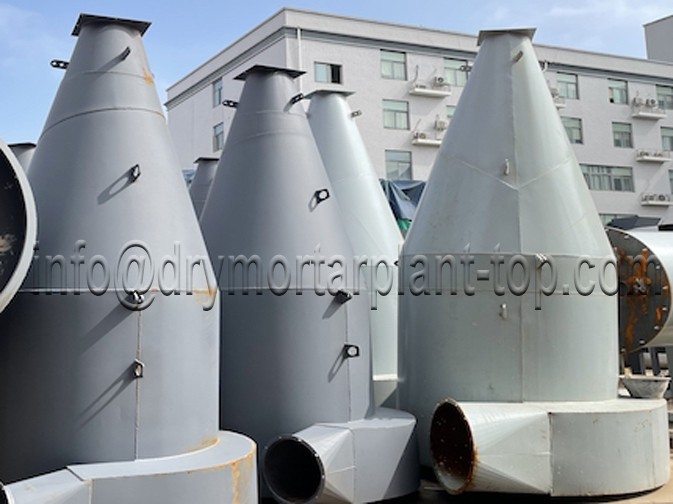 Cyclone dust collector
Cyclone separators are generally used for pretreatment of dust removal at the front end of the dust removal system, and are used in conjunction with dust collectors such as filter cartridge dust collectors and bag dust collectors.
TAG:&nbsp&nbsp&nbspCyclone dust collector
Product Description
The conveying medium is non-sticky, non-fiber dry dust; The flow rate of the dust removal system matches the air volume processed by the cyclone separator; The unloading method of the separator defaults to gravity unloading, and the star-shaped unloading valve can be selected for unloading"
Equipment Advantage:
The cyclone dust collector is a high-efficiency cyclone dust collector with a bypass channel on the outside of the cyclone cylinder body. It can make a part of the gas containing more dust near the inner wall of the cylinder pass through the bypass into the lower part of the cyclone barrel to reduce the dust from being discharged, especially for dusts larger than 5μm, has a higher dust removal efficiency. It is used to remove dense non-fibrous and cohesive dust from industrial exhaust gases. It can effectively separate tobacco ash, talcum powder, quartz powder, limestone powder, slag cement, cement raw material, etc. It has the characteristics of simple structure, convenient operation, high temperature resistance, low resistance and high dust removal efficiency. It is suitable for mining, metallurgy and fire-resistant Gas purification in industrial sectors such as materials, coal, chemicals, building materials and electricity.
Technical Specification
| | | | |
| --- | --- | --- | --- |
| Model | YF623 | YF623 | YF6215 |
| Induced Draft Fan | 3KW | 5.5KW | 22KW |
| Diameter | 1000mm | 1200mm | 1400mm |
Application
The cyclone dust collector has a simple structure, is easy to manufacture, install and maintain, and has low equipment investment and operating costs. It has been widely used to separate solid and liquid particles from airflow, or to separate solid particles from liquid.
Inquiry
Please Feel free to give your inquiry in the form below. We will reply you in 24 hours.