Dry Mortar Plant
Sand Dryer Production Line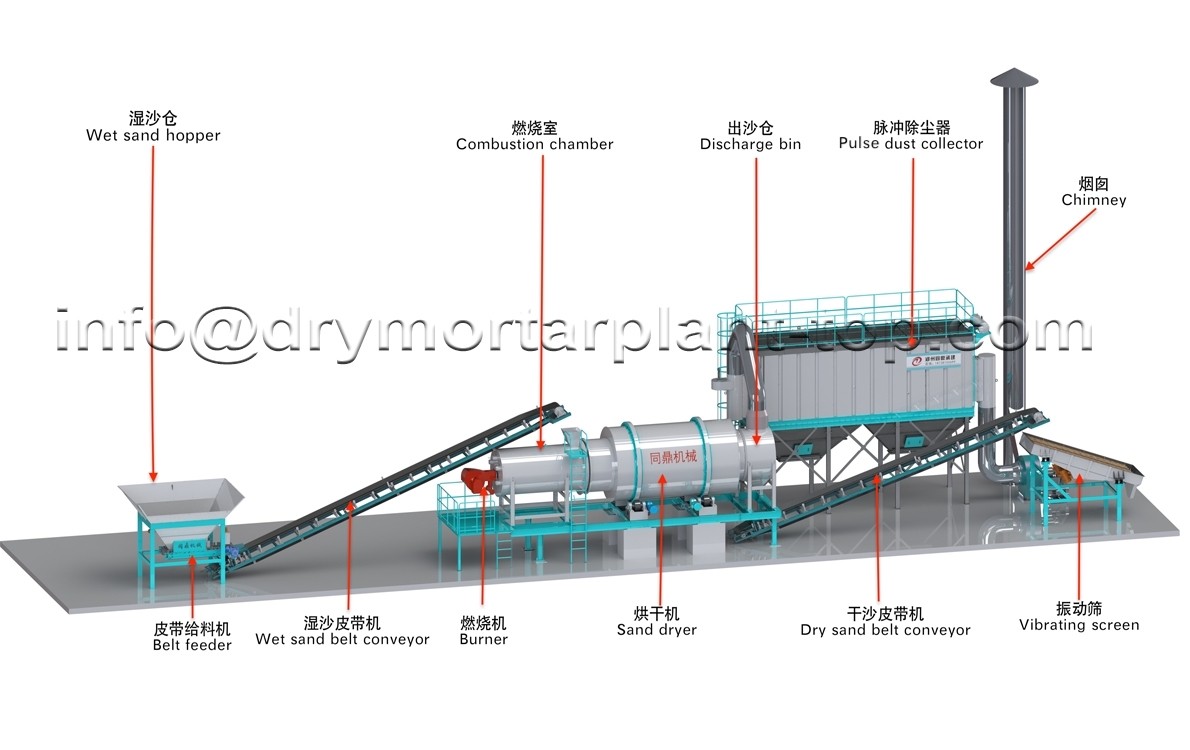 Product Description
Drying → Collecting Dust → Screening
Drying: Through disk feeder and wet sand belt conveyor, feed wet sand from moist-material bin to rotary dryer for drying, heated by gas combustion chamber.
Collecting Dust: The dust producing in the process of drying will be collected by dust removal system and cyclone dust collector, fall down to the dry sand belt conveyor. The dry sand will be delivered to the linear vibrating screen for screening.
Screening: The dry sand conveyed by dry sand bet conveyor is screened into different size of sand according to customer's requires.
Technological Process
Materials is sent into stock bin by belt conveyor or bucket elevator, then conveyed from material silo to belt conveyor by disk feeder, belt conveyor carry materials into feed pipe. The gradient of newest energy-saving feed pipe must be larger than materials' angle of crater in order that materials flow into dryer successfully. The drum of dryer is a rotary drum which is slightly at an angle with the horizontal line. Materials get in dryer from one side, heat carrier follows at the same time. Through the inner cylinder, middle cylinder, outer cylinder, arrive at discharging port, finally get into discharging silo. After heat carrier goes through dryer, materials carried in heat need cyclone dust collector to capture down. If a need to further reduce the dust content, it should go through bag filter or wet dust collector before discharging. Finally linear vibrating screen separates the qualified finished products from the dried material.
How Does It Work?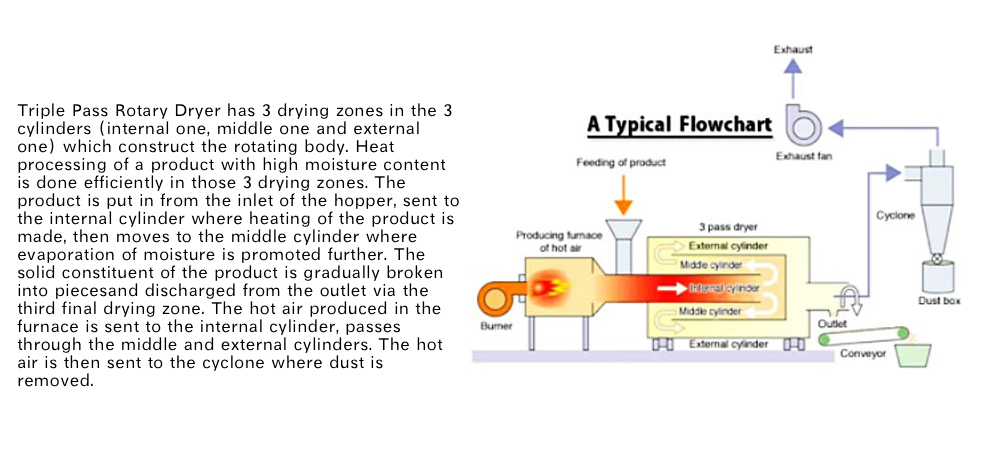 TAG:&nbsp&nbsp&nbspsand dryer&nbspwet sand &nbspdry sand
Component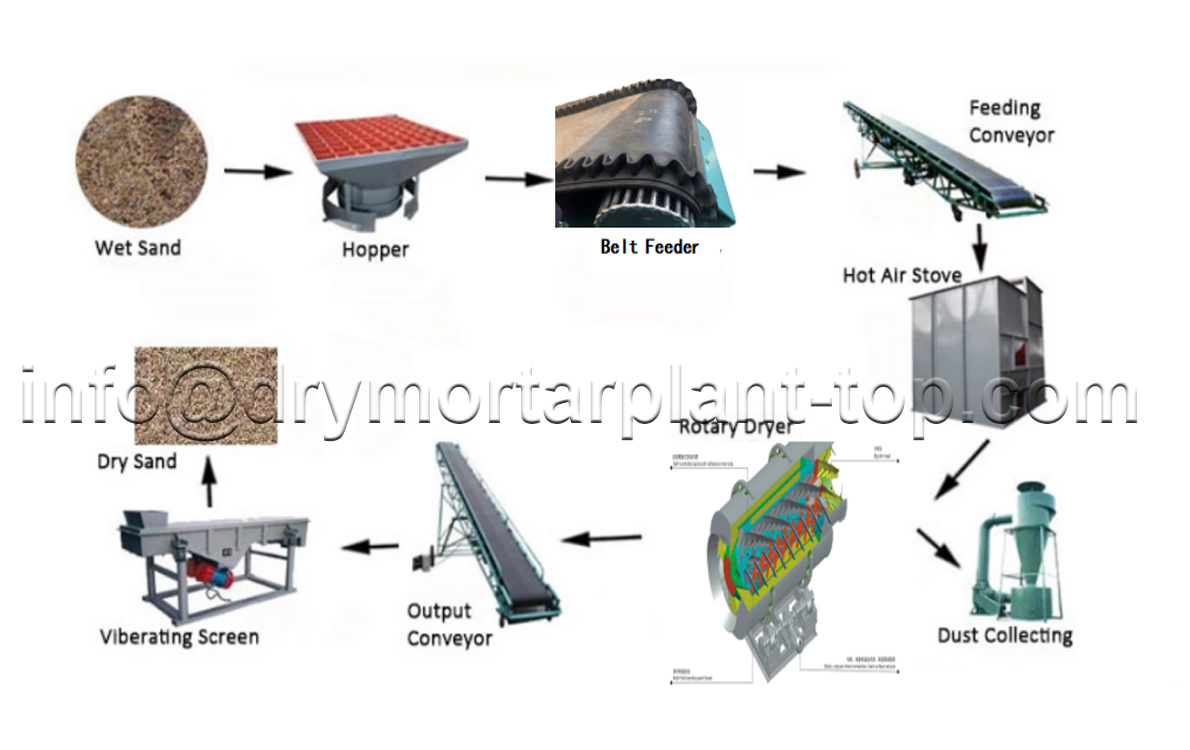 Applicable Materials
Foundry sand

Quartz sand

Garnet sand

Emery

Kuala kangsar

Sand

River sand

Sea sand
Parameter
Model

Power (kw)

Capacity (T/H)

Highest Temp(℃)

Outlet

Temp(℃)

Rotary Speed

(r/min)

Installation Angle

Final Moisture

Heat supply mode

TDS

623

4

3-5

800

<60

9

Acli nic

≤0.5%

1) Firewood

2) Pulverized coal

3) Diesel

4) Natural gas

5) not carbonized biomass fuel

6) carbonized biomass fuel

TDS

625

4

5-8

800

<60

9

TDS

6215

7.5

10-20

800

<60

9

TDS

6230

5.5*4

30

800

<60

7

TDS

6260

11*4

60

800

<60

7
Inquiry
Please Feel free to give your inquiry in the form below. We will reply you in 24 hours.