Dry Mortar Plant
ZKSP-3 mortar spraying machine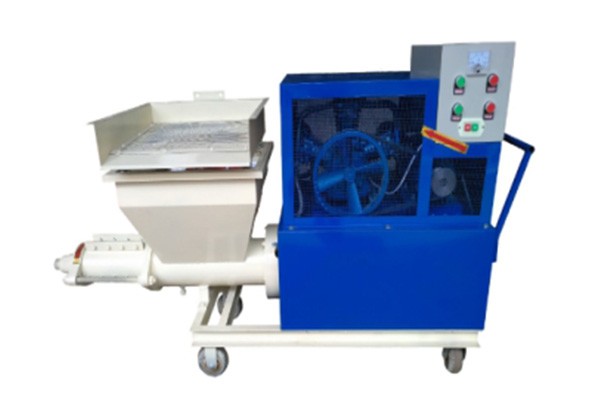 Product Description
Component
The ZKSP-3 mortar spraying machine selects the world's leading screw supercharging skill, which has fast speed, high efficiency and low labor intensity, small investment, large income, high quality of engineering, multi use, spraying fireproof material of cement mortar, refractory material, high speed mortar spraying pump which is not affected by regional and environmental conditions and the shape of spray surface. Quantity level.
Applicable Materials
Technical Specification

Transport volume

3m³/h

Conveying pressure

3Mpa

Air compressor

3mm

³/h

Inner diameter of feed pipe

38mm

Power

7.5kw

Weight

340kg
Parameter
Available paint:
Cement mortar, dry mortar, putty powder, latex paint, waterproof coating, plaster, etc.
Sprayable wall:
Cement wall, brick concrete wall, hollow wall, light brick wall, non-burning brick wall.
Construction site:
Exterior wall spraying, interior wall spraying, waterproof material spraying, slope spraying, real stone spraying.
Inquiry
Please Feel free to give your inquiry in the form below. We will reply you in 24 hours.