Dry Mortar Plant
TK700 Concrete wet shotcrete machine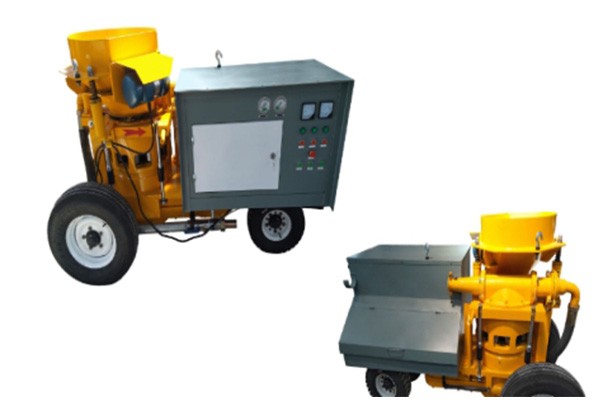 Product Description
Component
The TK700 concrete jelling machine has stable performance, convenient operation and maintenance, energy saving, long service life, environment protection and improving the quality of spray layer. The TK700zing concrete jelling machine is widely used in tunnel, culvert, underground engineering, coal mine, mine shaft, water conservancy and power workers, slope protection, soil nailing wall engineering and anchor shotcrete support construction.
Main technical features:
• The forced feed of the piston inside the machine completely solves the problem of sticking material in the rotor material cavity, and has strong applicability to the concrete (high viscosity and fiber concrete).
• Three material cavity simultaneously radial feed, truly realized the thin flow of plastic concrete in the pipe, continuous material flow, no pipe, small nozzle rear seat force, low rebound, the surface of the spray layer is smooth.
• The liquid accelerator system is accurately measured and mixed evenly.
Applicable Materials
Technical Specification

Capacity

7m³/h

Working pressure

0.4--0.6Mpa

Power

7.5kw

Shell dimension

2250*1050*1250mm

Shipping measure

3.0m³

Weight

1510kg
Parameter
Available paint:
Cement mortar, dry mortar, putty powder, latex paint, waterproof coating, plaster, etc.
Sprayable wall:
Cement wall, brick concrete wall, hollow wall, light brick wall, non-burning brick wall.
Construction site:
Exterior wall spraying, interior wall spraying, waterproof material spraying, slope spraying, real stone spraying.
Inquiry
Please Feel free to give your inquiry in the form below. We will reply you in 24 hours.