Dry Mortar Plant
BW--250 Mud Machine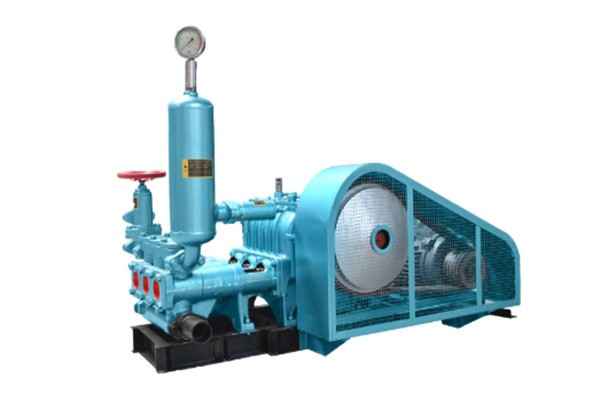 Product Description
Component
The BW-250 type mud pump is a horizontal three cylinder reciprocating single action piston pump. The pump has two kinds of cylinder diameter and four gear variables. The large cylinder sleeve is used for a large caliber drill with 1000 meters. The small cylinder sleeve is used for a small diameter cobalt machine with a small diameter of 1500 meters. The BW-250 type mud pump is mainly used for transporting slurry with core drill rig, and can also be used for other aspects such as grouting, mine drainage and long-distance water delivery. It has four block flow rates that can meet the large and small diameter drilling rig, and the flow regulation range is large, and the parameters are selected reasonably. It can be used in conjunction with XY-4 core drilling rig and XY-5 drilling rig. The rod is equipped with five dustproof seals to prevent mud from moving to the power end and the power side. Well detachable, easy to repair and move.
Applicable Materials
Technical Specification

Max pressure

7Mpa

Power

15kw

Shell dimension

1100*995*650mm

Shipping measure

0.7

m³

Weight

760

kg
Parameter
Available paint:
Cement mortar, dry mortar, putty powder, latex paint, waterproof coating, plaster, etc.
Sprayable wall:
Cement wall, brick concrete wall, hollow wall, light brick wall, non-burning brick wall.
Construction site:
Exterior wall spraying, interior wall spraying, waterproof material spraying, slope spraying, real stone spraying.
Inquiry
Please Feel free to give your inquiry in the form below. We will reply you in 24 hours.