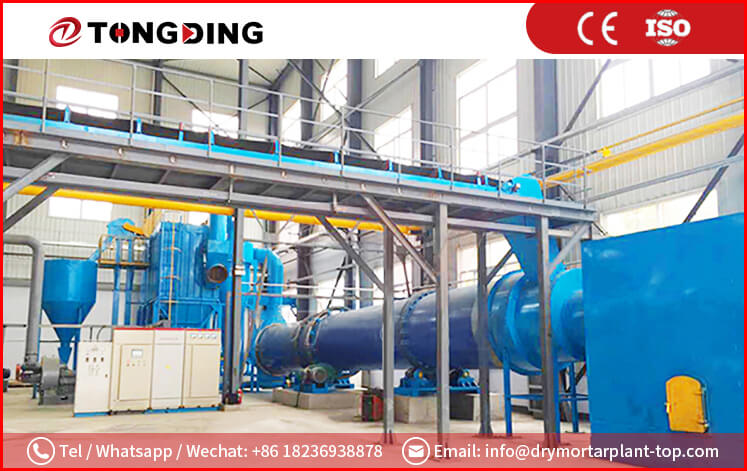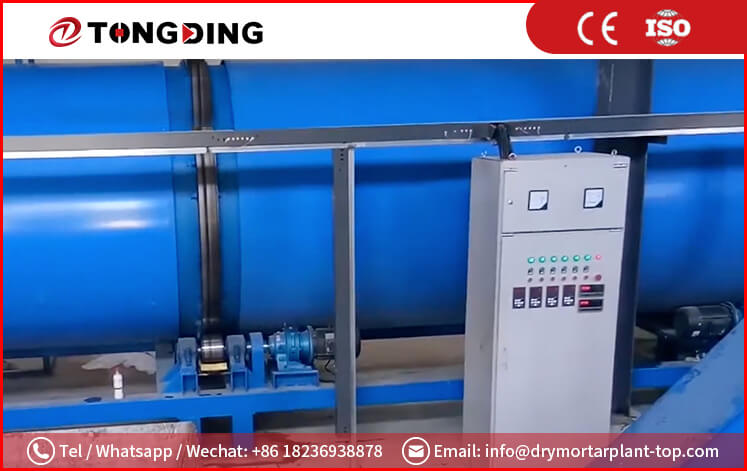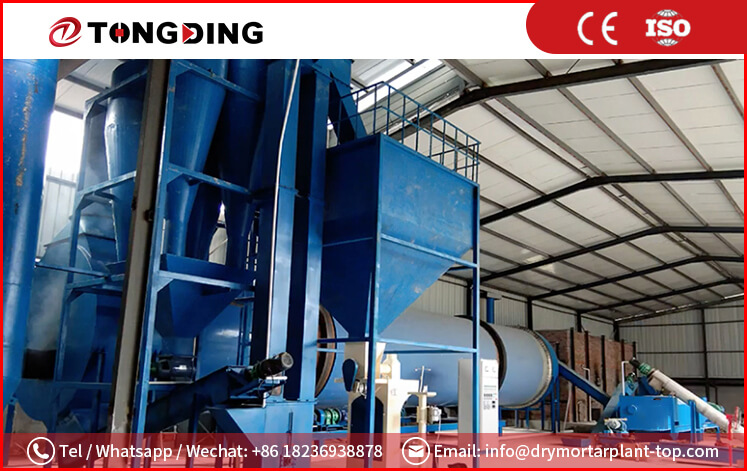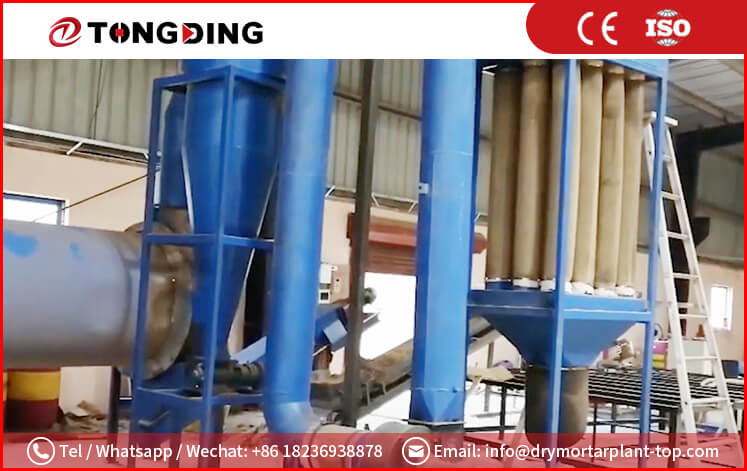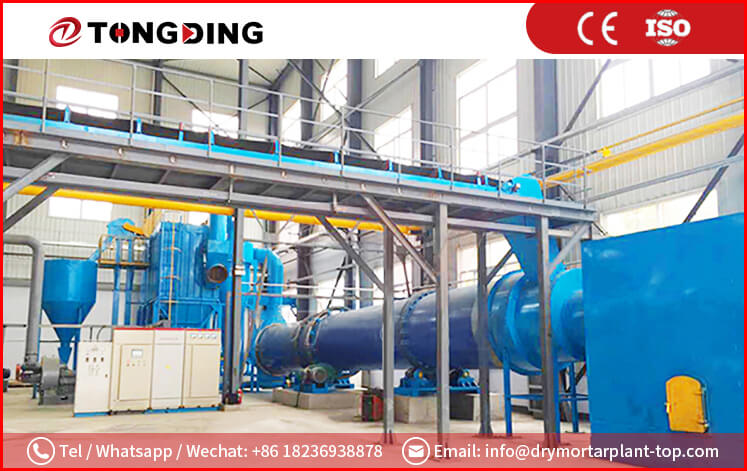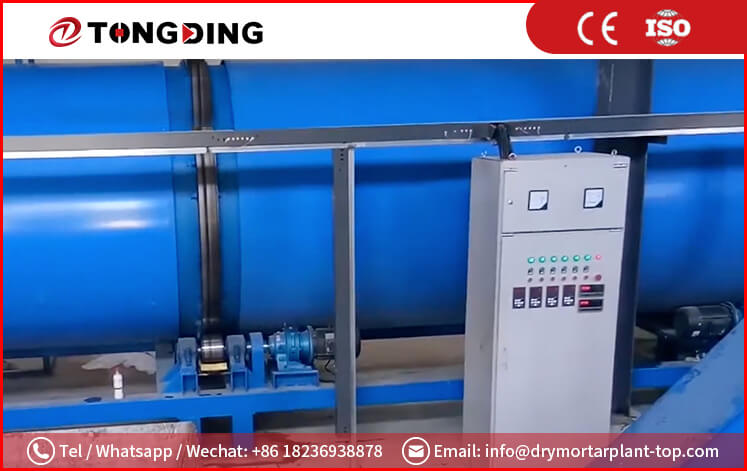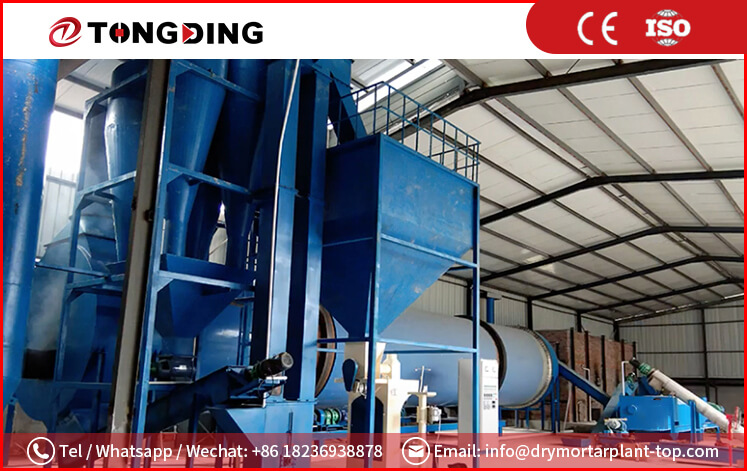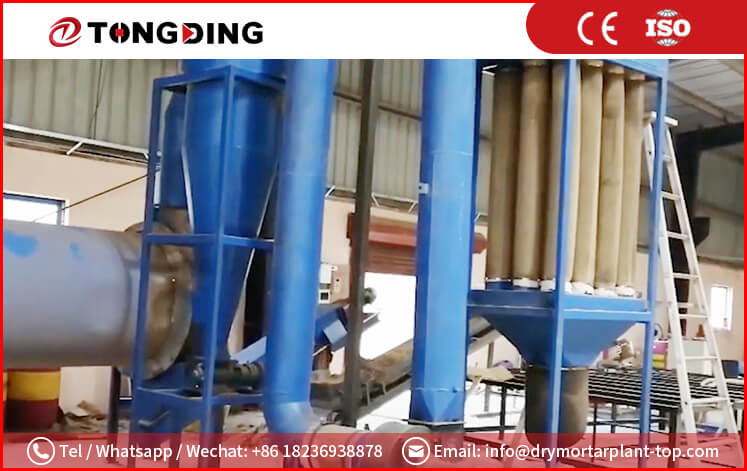 Bentonite Dryer
Capacity: 200-2000 t/d
Heat Source:Suitable for biomass, steam, natural gas, diesel, coal, etc.
Application: Suitable for the drying of various types of clays such as bentonite, kaolin, aluminum-iron clay, etc., widely used in cement, mining, slag, clay and other industries.
Product Introduction
TongDing Group has launched the bentonite dryer to address the drying needs of various types of clay mud such as bentonite, kaolin, aluminum, and iron clay, while effectively resolving issues related to sticking, crushing, and drying. The dryer is compatible with different fuel sources, including coal, oil, gas, and others. Currently, users prefer fluidized boilers due to their energy-saving, eco-friendly, and easy-to-source raw materials. In addition, some manufacturers opt for natural gas or coal gas generators for conversion, where the gas is burned for a second time to achieve the drying effect. This conforms to the national policy of promoting an environmentally friendly and resource-saving society and serves as an eco-friendly and energy-efficient alternative to traditional drying equipment.
Layout Reference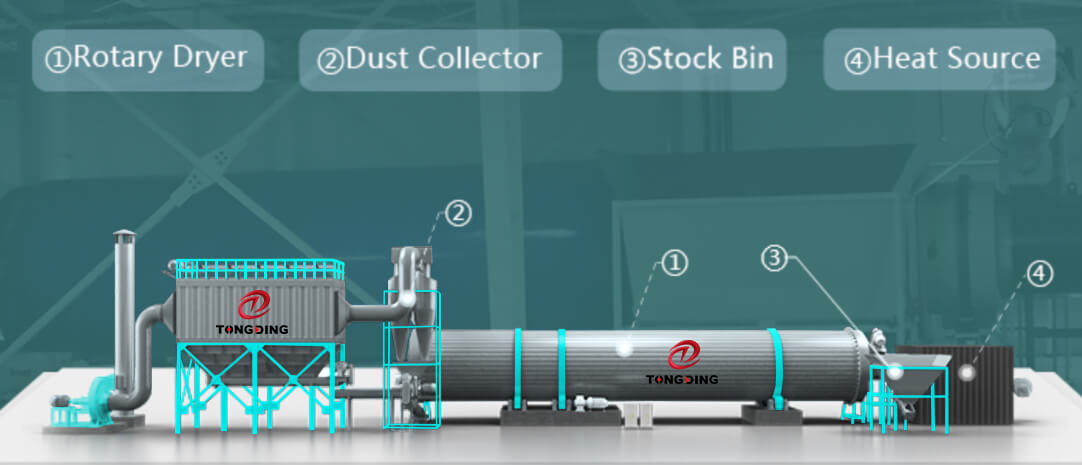 Working Principle
The drying system comprises a hot air stove, belt feeder, drum dryer, belt discharger, induced draft fan, cyclone dust collector, bag dust collector (or wet dust collector), and operation control system. It adopts a downstream drying process, and its operational principle is as follows: The wet material enters the drying drum and is partitioned into the following working areas. Firstly, the guide area where the mineral slag contacts the high-temperature hot air to quickly evaporate water. The material, at a large lead angle, is led to the next working area by the material guide plate. Secondly, the plate cutting area where the mineral slag is picked up by the plate to form a material curtain. At this stage, the material fully contacts the hot air, and the slag in the mineral slag evaporates water and strips into water vapor. The induced draft fan then draws the water vapor away, resulting in the drying of the mineral slag. The mineral slag is dried to a loose state with moisture content less than 5% (or lower) at this stage after heat exchange, and it then enters the final discharging area. Finally, the discharging area, without a copy plate in the drum, allows the material to roll and slide to the discharge port, thereby completing the entire drying process.
Parameter
Equipment

Output (T/D)

Total Power (kw)

Spatial footprint (m2)

Moisture content of raw material (%)

Final moisture content (%)

TDOPH200

200

100

8*25

20-40

3-15

TDOPH300

300

120

8*26

TDOPH500

500

160

10*35

TDOPH700

700

200

10*40

TDOPH1000

1000

290

12*40

TDOPH1500

1500

420

15*46

TDOPH2000

2000

500

15*50

Note: The production capacity of the equipment is directly related to the proportion of mineral slag to reduce the moisture, the precipitation ratio is large, and the equipment production capacity is reduced accordingly. Specific consulting firm.
Inquiry
Please Feel free to give your inquiry in the form below. We will reply you in 24 hours.