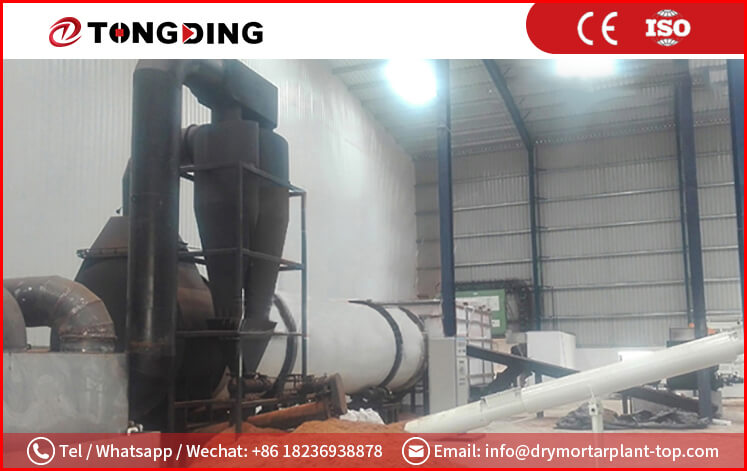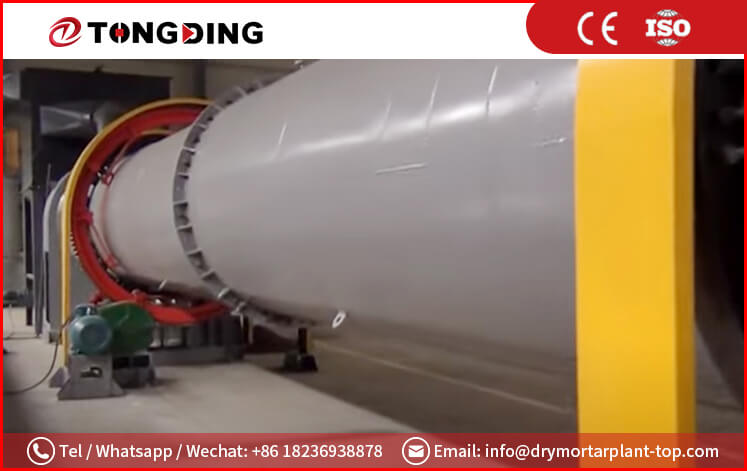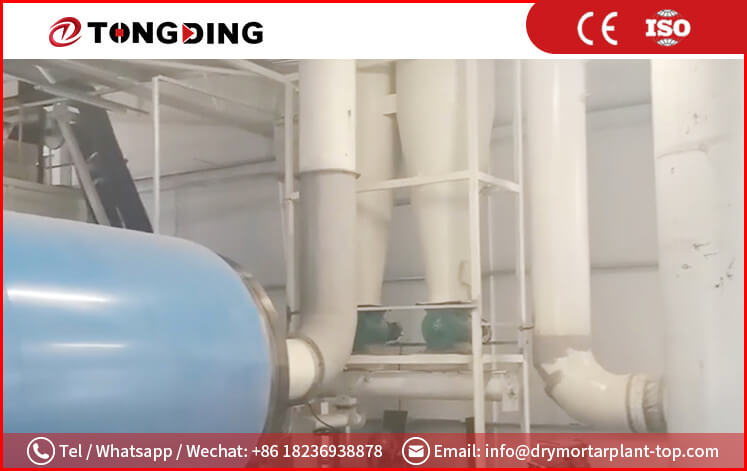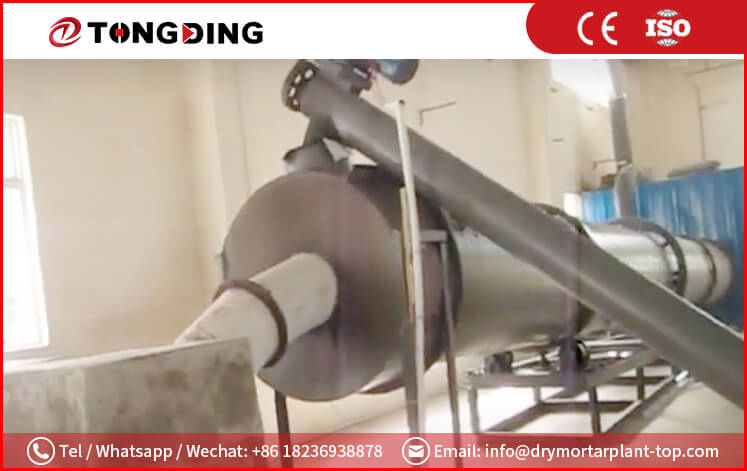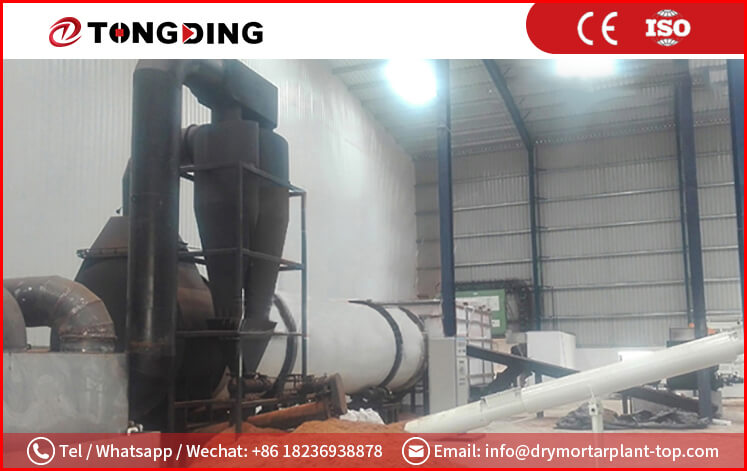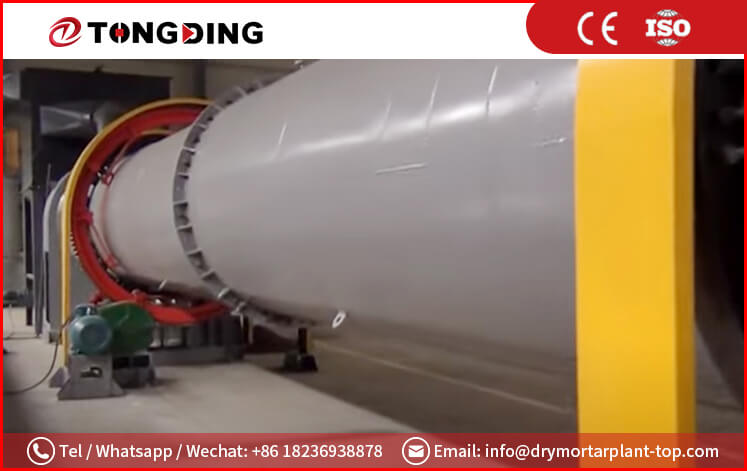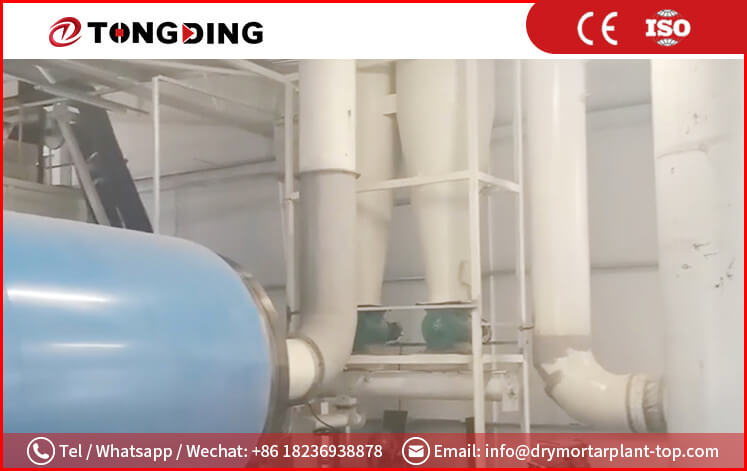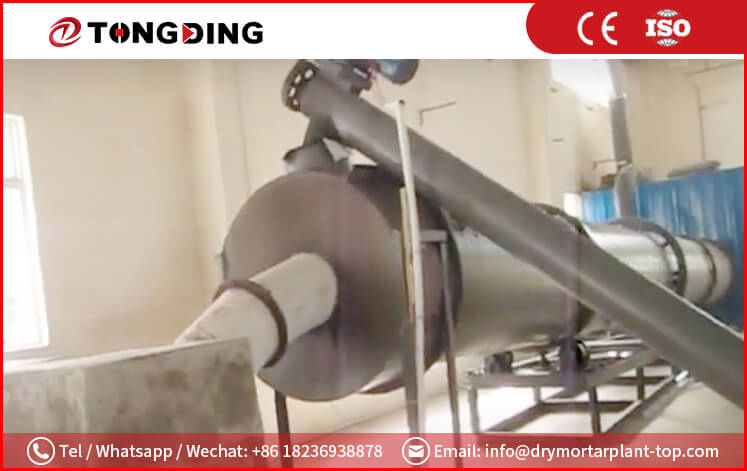 Coconut Coir Dryer
Capacity: 0.85-2.5 t/h
Heat Source:Suitable for biomass, natural gas, diesel, coal, etc.
Application: Suitable to drying cocopeat, coconut coir, coconut silk, coconut fiber, palm slag, etc.
Product Introduction
The coconut coir dryer is a professional drying machine that has been designed and manufactured by TongDing Company. It has undergone a large number of experiments and has been tailored to the specific characteristics of coconut bran materials, as well as customer requirements.
By directly connecting to the coconut shell opening and sorting machine, the coconut bran separation, desalination, dehydration, and drying process can be completed in just 40 minutes. The entire production line is operated seamlessly, which results in significant labor and energy savings while being environmentally friendly. Additionally, the coconut bran's quality is guaranteed to the highest standard due to the high-temperature treatment which makes it cleaner and more sustainable.
The equipment boasts large output, strong drying capacity, high efficiency, energy-saving, convenience, safety, hygiene, and a small footprint. Compared to ordinary dryers, it saves energy by 30-50%, which maximizes energy efficiency and reduces drying costs. Our company's technical staff can customize the drying process technology and equipment configuration to meet specific requirements, such as output size, application requirements, cost control, degree of automation, on-site working conditions, and material characteristics.
In conclusion, the coconut coir dryer is a state-of-the-art drying machine that has been designed and manufactured to meet the highest standards. It offers a wide range of benefits and can be tailored to meet specific requirements, making it an ideal solution for any coconut bran drying needs.
Layout Reference

Working Principle
Coconut coir process: After undergoing desalination and dehydration processes, the cocopeat, which retains 50-60% moisture content, is introduced to the dryer where flow drying is achieved. Within the dryer, a shoveling plate continually raises and lowers the cocopeat, causing it to spiral forward through the inner, middle, and outer layers. This movement allows for effective heat exchange between the cocopeat and the hot air present within the dryer. Due to its weight, the wet cocopeat moves slowly compared to the dry cocopeat, which is quickly moved and discharged by the wind. This process results in complete drying of the cocopeat within the dryer, and its moisture content is reduced to 14-18% (adjustable as per the customer's requirement). Finally, the screw conveyor discharges the dried cocopeat. The dryer contains a special device to ensure even drying of the cocopeat.
Hot air process: To ensure efficient and energy-saving drying, our dryer is equipped with a high-performance hot air furnace that can be fueled by a variety of sources including natural gas, diesel, coal, wood, straw, rice husk, and others. This furnace generates Oxygen-poor hot air within the range of 500-650℃. Prior to entering the dryer, the hot air undergoes precipitation and ash removal to eliminate impurities and minimize environmental impact. Within the dryer, the hot air efficiently evaporates water and dries the coconut coir. Upon exit, the hot air temperature is reduced to 50-65℃. The resulting wet and dusty exhaust gas is directed through a professional dust collector, ensuring that it meets discharge standards.
Parameter
Model

Capacity(t/h)

Evaporation Capacity(t/h)

Total Power(kw)

Total Weight(kg)

Floor Space

Intial

Moisture(%)

Final Moisture(%)

Drying temperature(℃)

TDCC085

0.85

0.76

28-35

22000

8m*12m

The initial is about 65-75%,the moisture is about 55%  after dewatering, then feed into the dryer.

15%(Adjustable)

280±30℃(average temperature)

TDCC118

1.18

1.05

45-66

25000

8m*15m

TDCC150

1.50

1.33

56-78

29000

8m*18m

TDCC200

2.00

1.77

60-82

32000

8m*20m

TDCC230

2.30 

 2.01

65-85

36000

8m*20m 

TDCC250

2.50

2.25

90-125

40000

10m*24m
Inquiry
Please Feel free to give your inquiry in the form below. We will reply you in 24 hours.