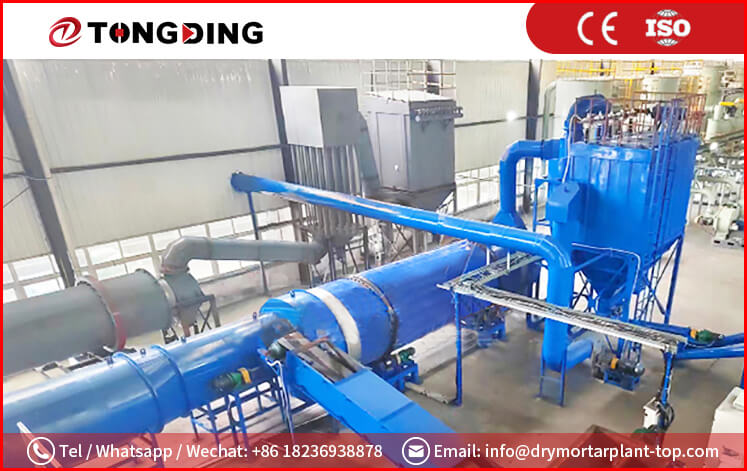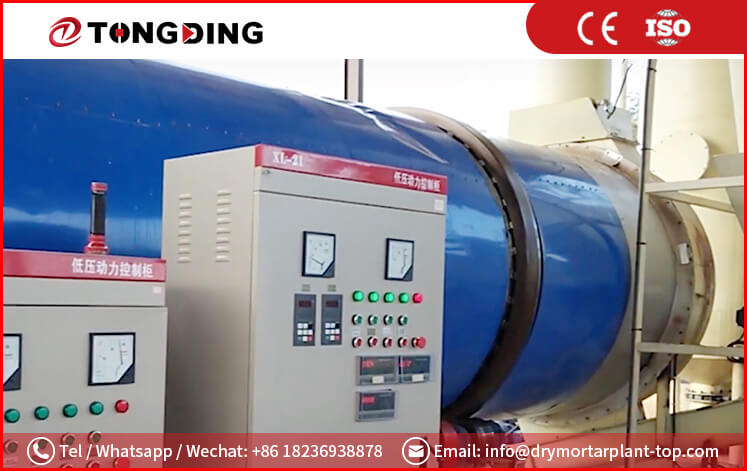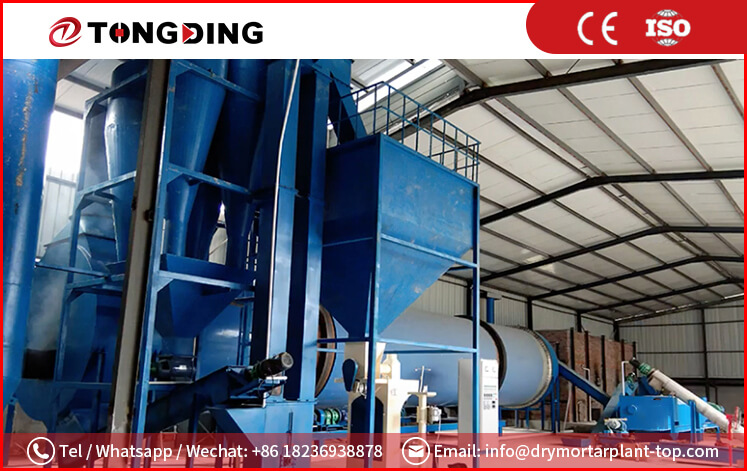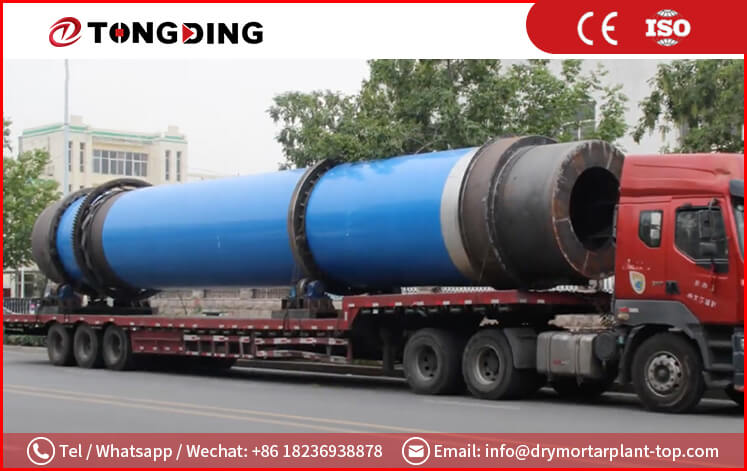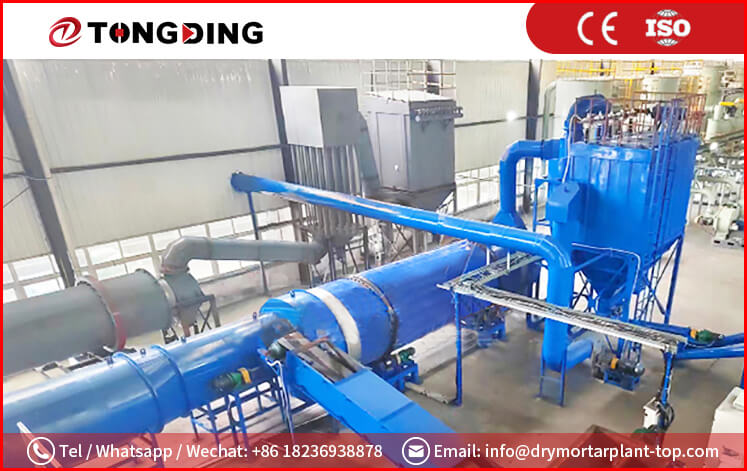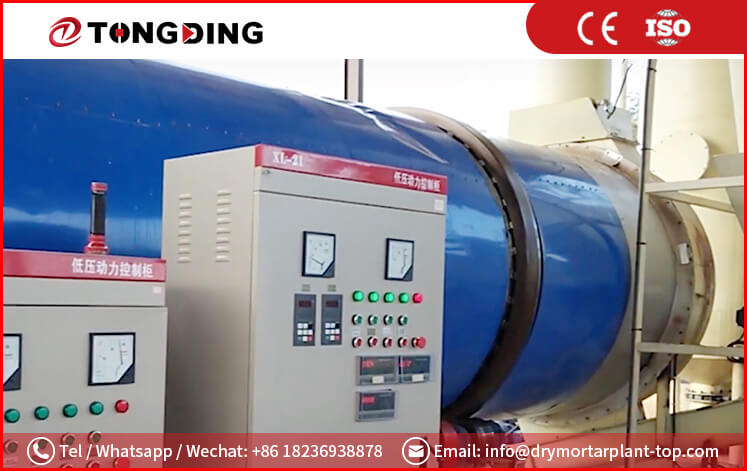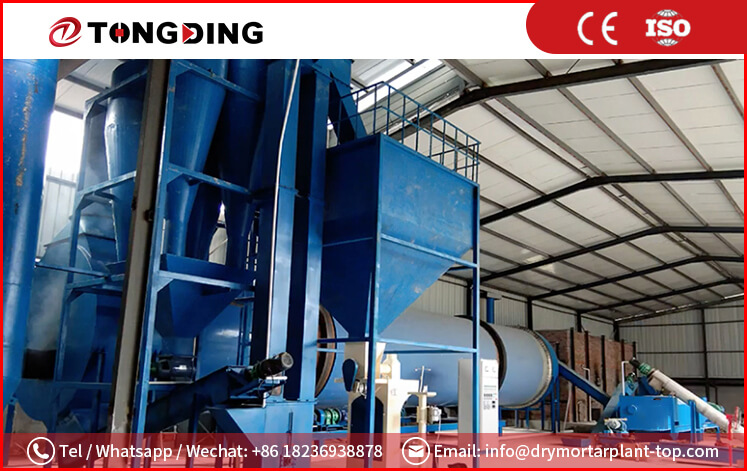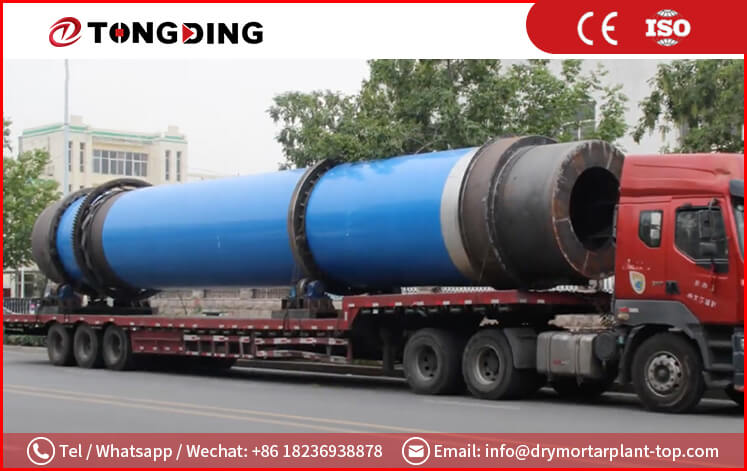 Petroleum Coke dryer
Capacity: 300-3000 t/d
Heat Source: Suitable for biomass, natural gas, diesel, coal, etc.
Application: suitable for petroleum coke, coke, anthracite, etc.
Product Introduction
The production of vacuum residue of petroleum occurs through coking and cracking at 500-550°C in a coking unit. Petroleum coke, a product derived from crude oil, is produced by the distillation and thermal cracking of heavy oil into light and heavy oil. Coke is a black block with irregular shapes and various sizes and exhibits a metallic luster. The particles of coke possess a porous structure and are typically considered to be either an amorphous carbon body or a black solid with a needle-like or granular structure containing minute graphite crystals in a highly aromatized polymer carbide coke. Carbon constitutes the primary element composition, accounting for more than 80%, while hydrogen ranges between 1.5% and 8%, with the remainder consisting of oxygen, nitrogen, sulfur, and metal elements. The carbon-hydrogen ratio is 18-24, the relative density is 0.9-1.1, the ash content is 0.1%-1.2%, and the volatile matter is 3%-16%. Calcined petroleum coke is classified into green coke and cooked coke according to the processing technique, with green coke being obtained from the coke drum of the delayed coking unit, also referred to as primary coke, which contains more volatile substances and has poor strength. Cooked coke is produced by calcining green coke at 1300℃, also called calcined coke. Calcined petroleum coke is a partially graphitized form of carbon and is widely used in the metallurgy, chemical industry, and other sectors as electrodes or raw materials for chemical product production.
After pyrolysis and calcination at a high temperature, wet coke quenching, and cooling process, the moisture content of petroleum coke is 12-15%, and it must be dried to less than 3% before grinding and pulverizing. Zhengzhou TongDing Machinery Co., Ltd. has been entrusted with several domestic petroleum coke drying projects and has earned accolades in the industry for its advanced technical concepts, comprehensive support capabilities, high efficiency, energy-saving and environmentally friendly equipment, and after-sales service. The petroleum coke drying system comprises a crusher, pulverizer, gas (oil) hot blast stove, three-layer drum dryer, cyclone dust collector, pulse bag filter, conveying equipment, packaging machine, and power distribution operation control device. This system is well-known in the petroleum coke drying industry market.
Layout Reference

Working Principle
Petroleum coke is processed by first crushing it to less than 10mm and then conveyed into a drum for downstream drying. During the drying process, the petroleum coke is picked up and dispersed in a spiral motion while moving forward through the inner, middle, and outer drums. The heat exchange between the petroleum coke and hot air results in the drying of the material. The dried petroleum coke is quickly discharged from the drum by the action of wind and gravity, and the moisture content is controlled within the desired range. The control system monitors and automatically adjusts the operating parameters to ensure the drying capacity, product quality, and safe and stable operation of the equipment. In the gas drying process, the burner generates high-temperature flue gas by burning natural gas or diesel. The clean air temperature is adjusted to 180-300°C before it is induced by the draft fan and then enters the dryer to dry the petroleum coke and evaporate the water. The temperature is then lowered to 50-80°C before being discharged from the dryer. The moisture-laden dust is collected by the cyclone dust collector and subsequently filtered and purified by the pulse bag filter, ensuring that the discharge meets the required standard.
Parameter
Model

Capacity(T/H)

Total Power(KW)

Plant Area(㎡)

Initial Moisture(%)

Final Moisture(%)

Drying Temperature (℃)

TDOP4326

4.3-2.6

40-60

8*15

12-15%

≤3%

180-300℃

TDOP6435

6.4-3.5

70-90

8*18

TDOP7646

7.6-4.6

80-100

8*20

TDOP9657

9.6-5.7

110-130

10*23

TDOP1170

11.6-7

140-160

10*25

TDOP1485

14.4-8.5

170-190

10*28

TDOP1593

15.5-9.3

210-240

12*30
Inquiry
Please Feel free to give your inquiry in the form below. We will reply you in 24 hours.