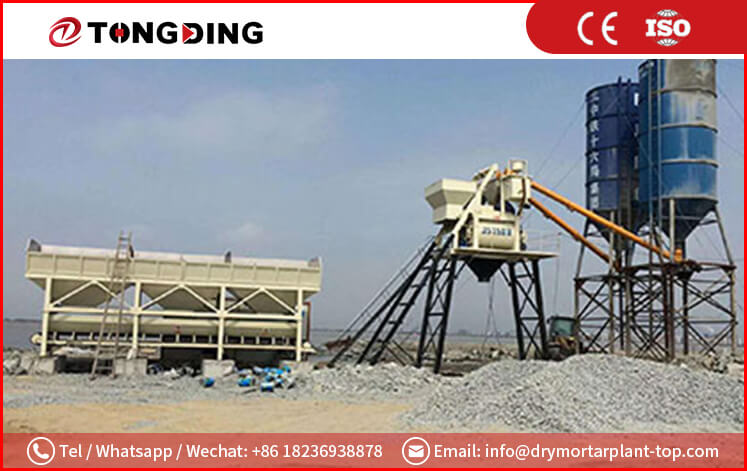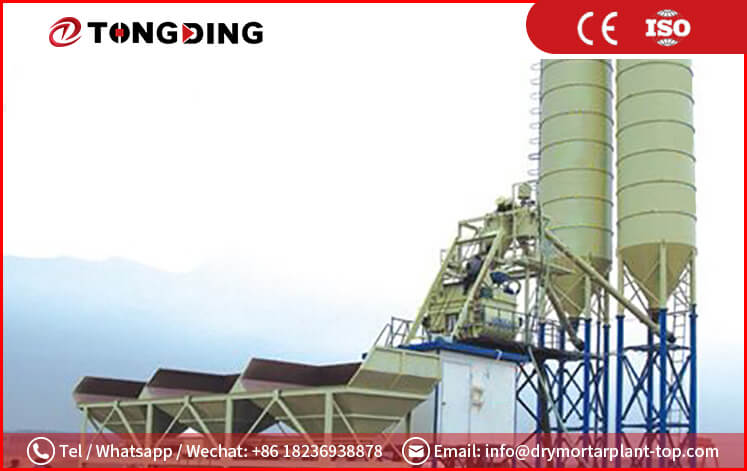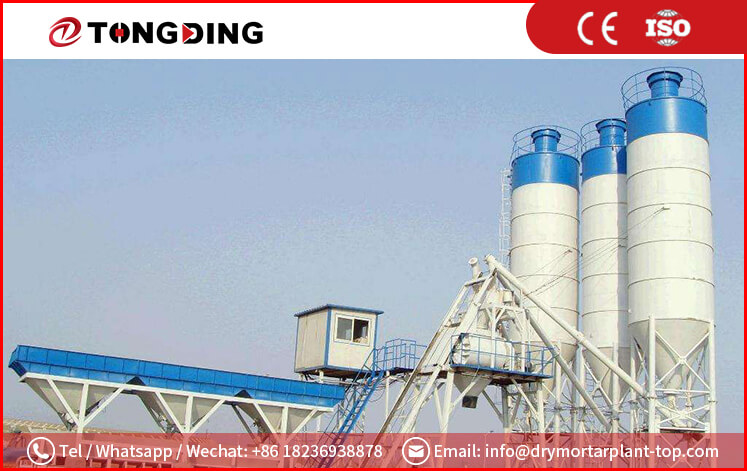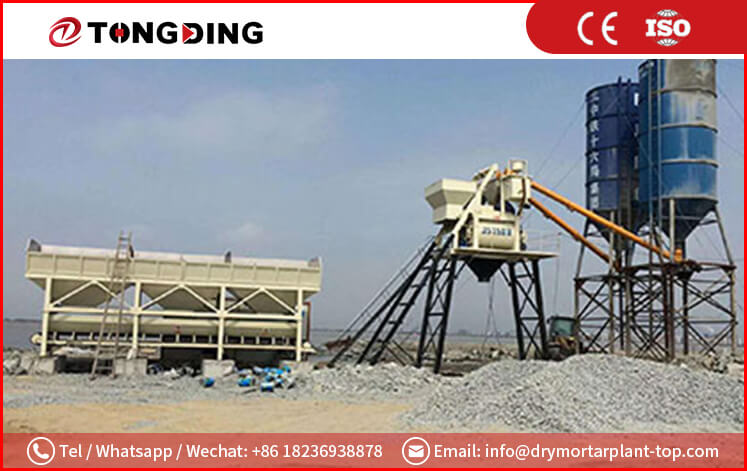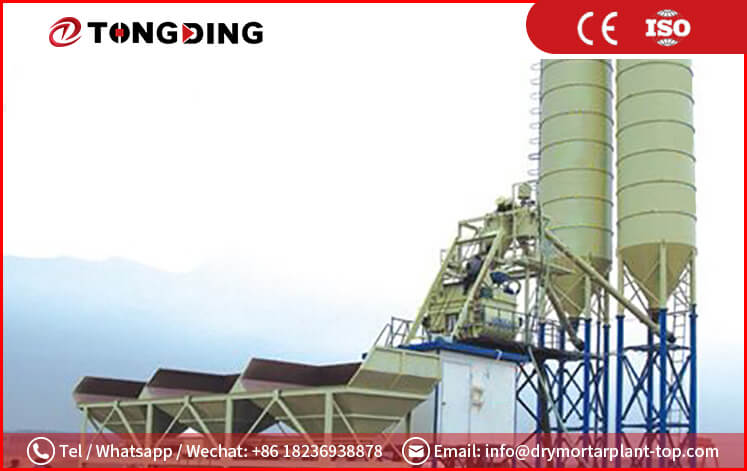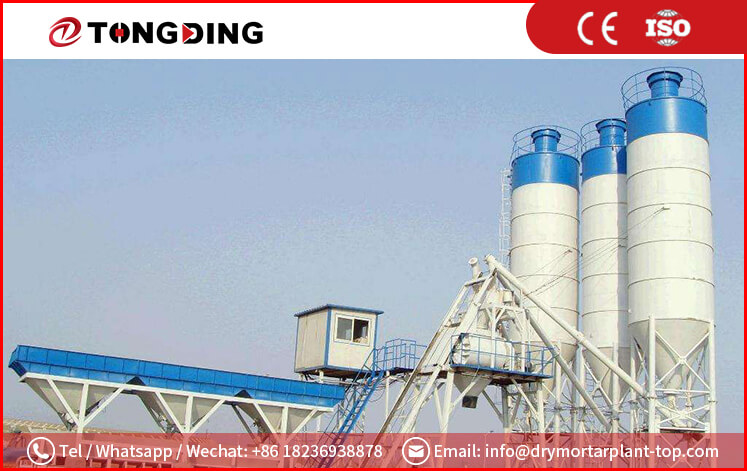 HZS75 Concrete Mixing Plant
Theoretical production capacity: 75m³/h
Overall dimension: 15950x18840x17245mm
Mixer Model: JS1500
Batching machine model: PLD2400
Total power:132Kw        
Standard discharging height:2.7-3.8m
Application: HZS75 concrete mixing plant is widely used in large and medium-sized prefabricated component factories, highways, bridges, water conservancy, wharves and other industrial and civil construction projects.
Product Introduction
1. HZS75 concrete mixing plant has a theoretical productivity of 75 cubic meters/hour, equipped with JS1500 double horizontal shaft forced mixer, HZS75 concrete mixing plant is a fully automatic concrete mixing equipment composed of batching, mixing, electrical control system, etc. Meanwhile, it is equipped with individual manual control, automatic compensation of fallout, compensation of water content of sand and gravel, and it can automatically complete the production of predetermined number of tanks.
2. It adopts winch lifting hopper for feeding, and the unique design of hopper and rail can conveniently and efficiently hold and dump aggregate, and the height of discharging is 3.8 meters, which has the advantages of less investment capital, small site occupation, less equipment, easy equipment maintenance and convenient operation.
Working Principle
1)Aggregate from the batching station aggregate silo unloading door unloaded into the aggregate metering hopper for measurement, measurement after unloading to the far turn of the flat belt, flat belt to the inclined belt conveyor, the inclined belt conveyor to the mixer on the top of the hopper waiting for instructions.
2)At the same time, cement, as well as fly ash and so on, such as by the spiral conveyor conveyed to their respective metering hopper for measurement, water, as well as admixture by the pump and additives were pumped to their respective metering hopper for measurement.
3)Measurement.
4)After the measurement of all kinds of materials, the control system sends out the instruction to start feeding into the mixer for mixing.
5)After mixing is completed, open the discharge door of the mixer, and unload the concrete into the mixing transportation through the discharge hopper, and then enter the next working cycle.
Parameter
Mixing Plant Model

HZS75

Theoretical capacity

m3/h

75

Nominal capacity of mixer

m3/h

1.5

Aggregate bin number and volume

m3/h

4×12

Large weighing value

Aggregate

KG

4000

Cement

KG

1000

Fly ash

KG

-

Water

KG

400

Additives

KG

40

Measuring accuracy

Aggregate

%

±2%

Powder

%

±1%

Water

%

±1%

Additives

%

±1%

Discharge height

3.8米
Inquiry
Please Feel free to give your inquiry in the form below. We will reply you in 24 hours.