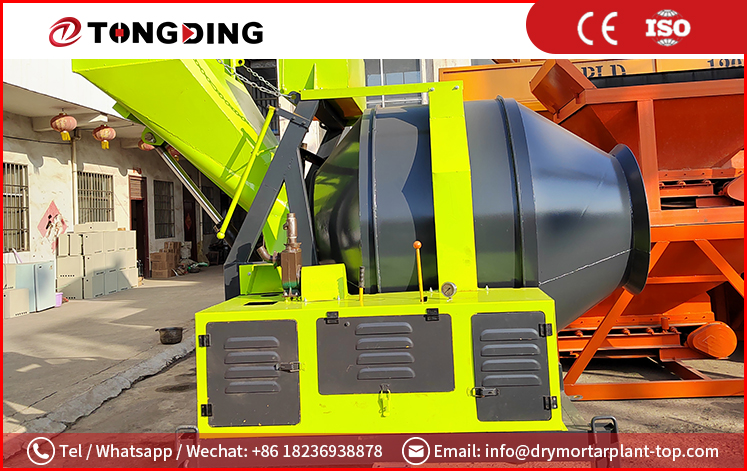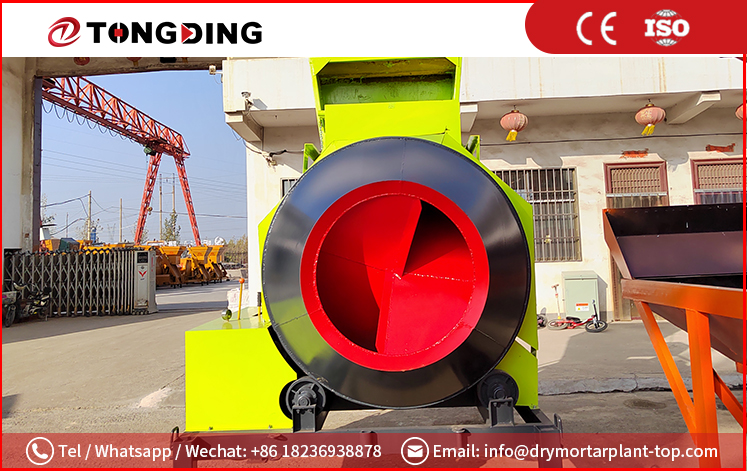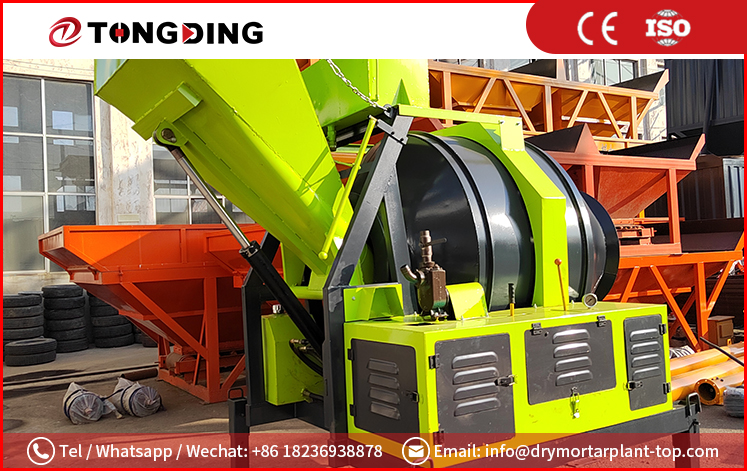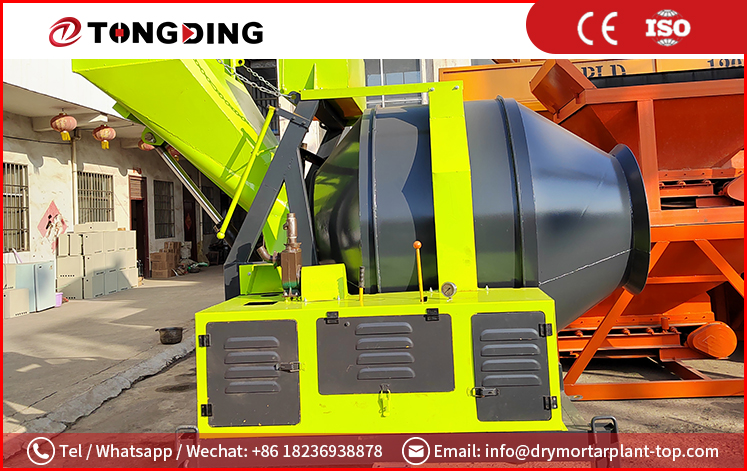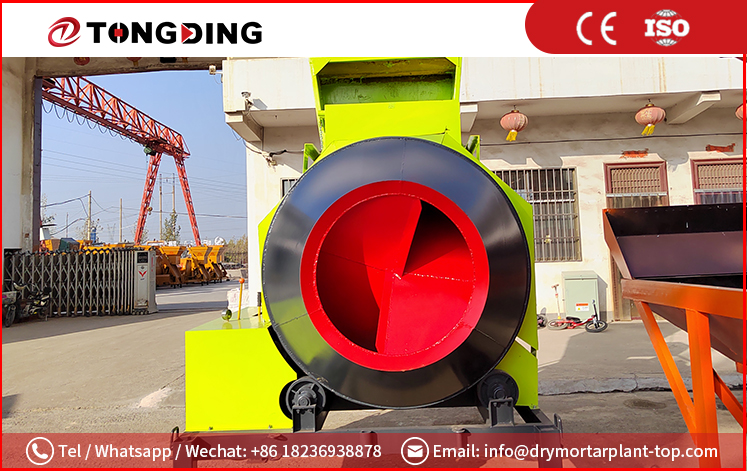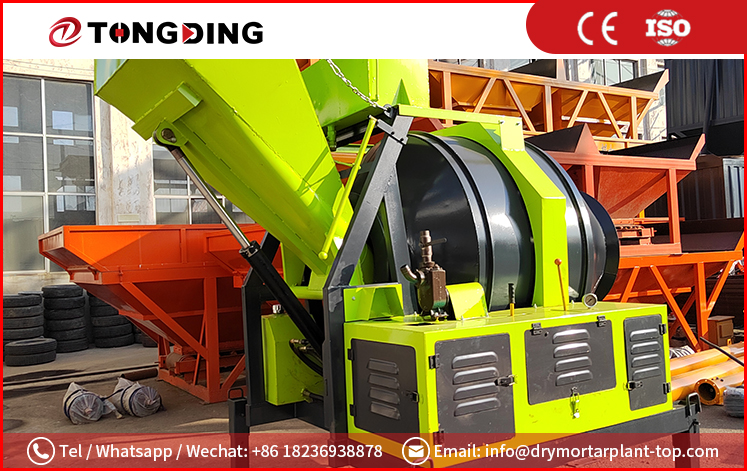 JZC500 concrete mixer(diesel oil)
Discharge capacity: 500L
production capacity: 18-20m ³/ h
Motor power: 11kw
Product Introduction
JZC500 mixer is a new type of concrete mixer developed by our company through feedback on customer needs and continuous improvement and innovation on the basis of the original model. It can mix plastic and semi dry hard concrete and can be widely used in construction projects, roads, bridges, and various concrete production plants.
Advantages
1)It can operate continuously without the need for a batching machine, integrating batching and mixing functions;
2)The structural design is reasonable, ready to use and can be dragged and moved, making it convenient and flexible;
3)Through the IOS9001 international quality management system, the factory has undergone six processes of testing to ensure the quality of each product.
Working Principle
1. JZC500 concrete mixer is a double cone reverse discharge type concrete mixer with gear transmission. This type of concrete mixer mainly consists of a mixing mechanism, a feeding mechanism, a transmission system rack, and an electrical control system.
2. The concrete mixer mainly consists of a mixing drum and a supporting wheel. There are two pairs of high and low blades welded inside the concrete mixing drum, arranged in a cross manner, forming a certain angle with the axis of the concrete mixing drum.
3. It is a mixing mode of forward mixing and reverse discharging. When mixing materials, the materials not only move freely in the mixing drum, but also move axially, with strong motion and even mixing.
4.The feeding system of the JZC500 concrete mixer is controlled by a rope barrel clutch, which can lift and lower freely and brake sensitively. When the feeding hopper of the concrete mixer rises to the dead center, the fork on the feeding hopper pushes the limit device, and a small attached vibrator is installed at the bottom of the hopper. When there is residual concrete in the hopper, pressing the vibration button can achieve the goal of quickly cleaning the material during dumping.
Parameter
Name 

No.

Qty.

Unit

Weight/kg

Size

JZC500 mixer complete machine (diesel version)

A-1

1

set

1442

2.43*1.97*2.48m

Water pipe (inside the mixing bucket)

3

pcs

Water pipe wrench (inside the mixing bucket)

1

pcs

Traction pin (inside the mixing drum)

2

pcs

Screw (inside the mixing drum)

1

bag

Support legs (inside the mixing bucket)

4

pcs

Tyre 

A-2

1

pcs

36

0.75*0.18m

Tyre 

A-3

1

pcs

0.75*0.18m

Ground pole

A-4

1

pcs

28

2.4m

traction

A-5

1

pcs

22

1.33*0.9m
Inquiry
Please Feel free to give your inquiry in the form below. We will reply you in 24 hours.