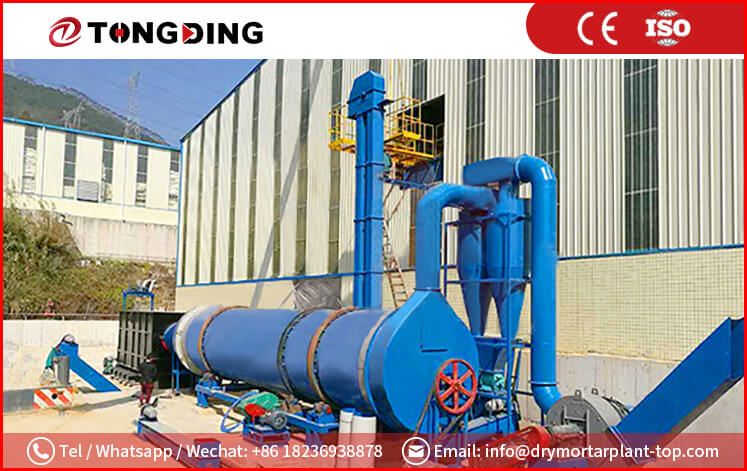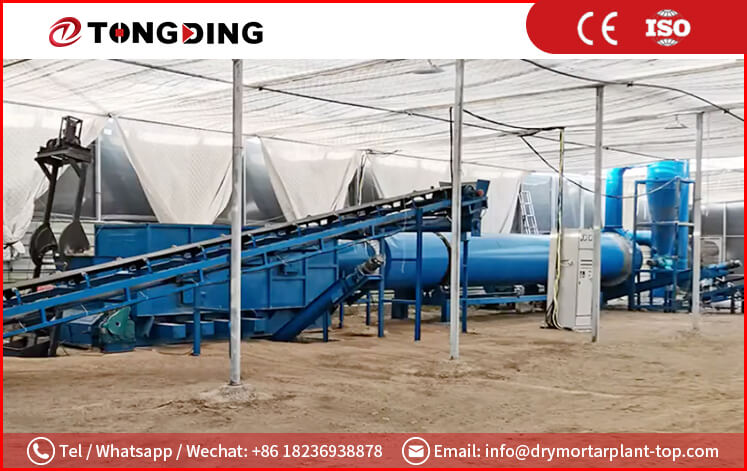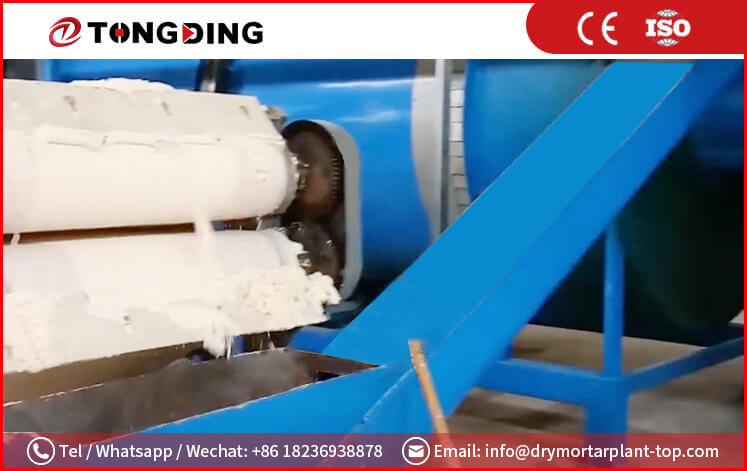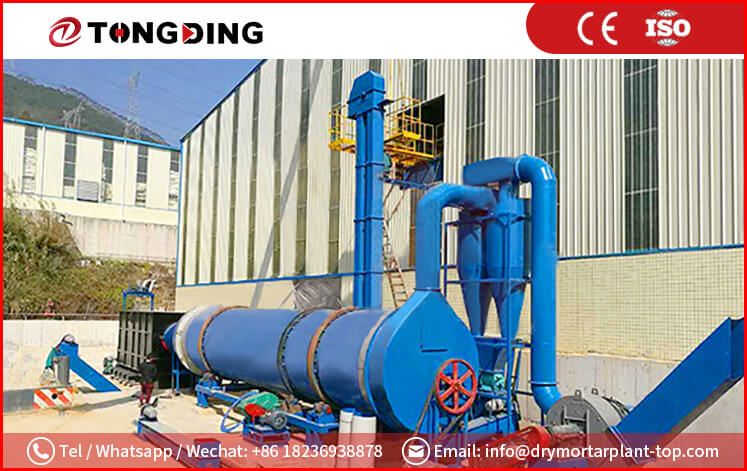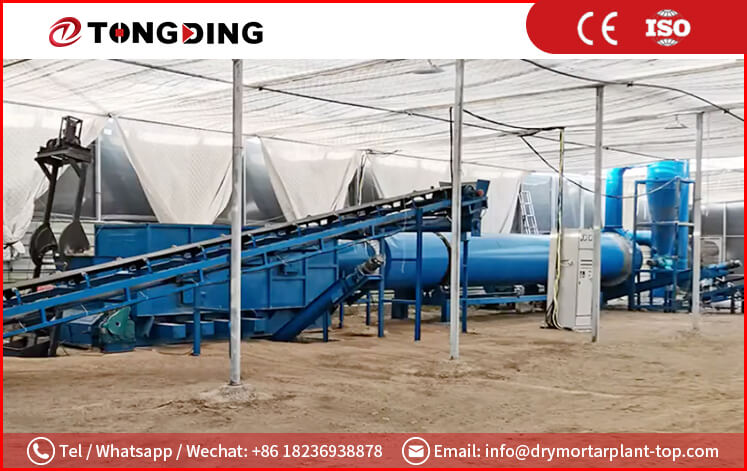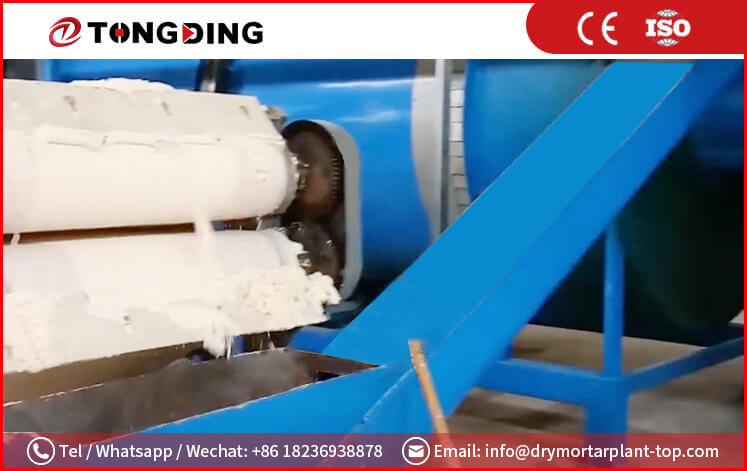 Poultry Manure Rotary Dryer
Capacity: 31-180 t/ d
Heat Source:Suitable for biomass, natural gas, diesel, coal, etc.
Application: Widely used for drying Chicken manure, cattle manure, pig manure, pigeon dung and other poultry manure, straw and other agricultural wastes, biogas residue, kitchen garbage.
Product Introduction
The poultry manure dryer machine is a new rotary dryer professionally designed and developed by TongDing Company according to market demand. This dryer is suitable for drying materials with a moisture content of 50-65%, such as poultry manure, chicken manure, bird manure, sawdust, wood powder, wood chips, wood shavings, barley straw, oat straw, wheat straw, rye straw, rice straw, broom corn straw, peanut vine, corn straw, and other materials. Depending on the different characteristics of each raw material, different production capacities, application requirements, cost control, degree of automation, optimization of drying process technology, on-site working conditions, and other factors, we can design a suitable drying process. TongDing Company recommends this poultry manure rotary drum dryer for its large capacity, high efficiency, energy-saving features, and smaller footprint. It can save more than 50% energy compared to ordinary dryers, thus maximizing energy and drying cost savings.
Layout Reference

Working Principle
Material flow: The material with a moisture content of 75-85% is fed into the special dehydration machine, where water is removed to about 65%. It is then transported through the screw conveyor into the mixing drum dryer for downstream drying. As the drum rotates, flights pick up the material and shower it through the air stream, promoting maximum efficiency of heat transfer between the material and drying air. This results in rapid evaporation of water and drying of the material in the hot air under the rapid flow of the drum. To prevent buildup near the wet material discharge, the rotary drum dryer ensures that the material has a chance to dry before it hits the next flights. Additionally, a drum cleaning device is installed inside of the drum to prevent material sticking issues.
Air flow: The air is pressurized by the air blower and directed into the hot air furnace for heating. Once the temperature reaches 600-850℃, the hot air is directed into the dryer to dry the wet material and evaporate the water, assisted by the inducing draft fan. The air temperature is then reduced to 55-65℃ through three-layer heat transfer, and discharged from the dryer. The dust and moisture are effectively removed by passing through the cyclone dust collector and wet dust collector.
Parameter
Model

capacity(t/d)

evaporation capacity(t/h)

motor power(kw)

weight(ton)

area(m²)

raw material moisture(%)

drying material moisture(%)

Drying Temperature (℃)

TDOF31

31

0.70

40

17

5×14m

60±5%

12-15%(can be adjusted)

350±50℃

TDOF45

45

1.00

55

21.5

6×16m

TDOF87

87.5

2.15

95

26.5

8×16m

TDOF104

104

2.30

100

28.5

8×16m

TDOF122

122

2.70

125

37

10×16m

TDOF150

150

3.30

145

41

10×18m

TDOF181

181

4.00

165

45.5

10×20m
Inquiry
Please Feel free to give your inquiry in the form below. We will reply you in 24 hours.