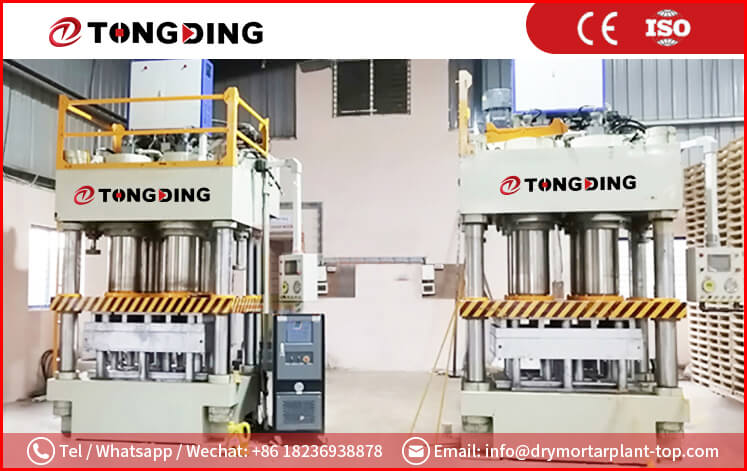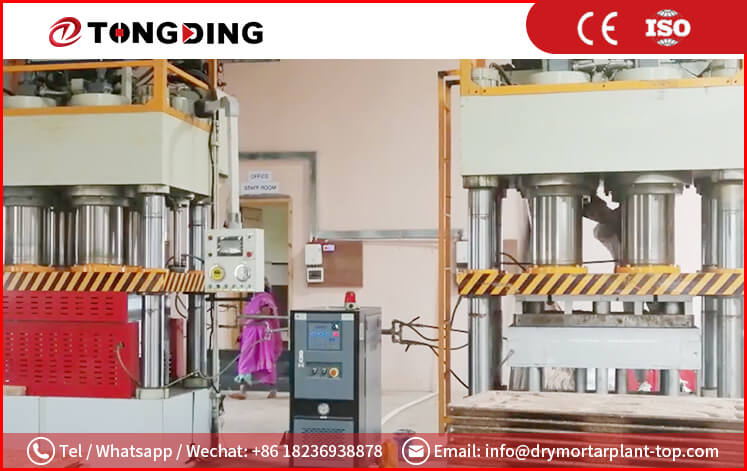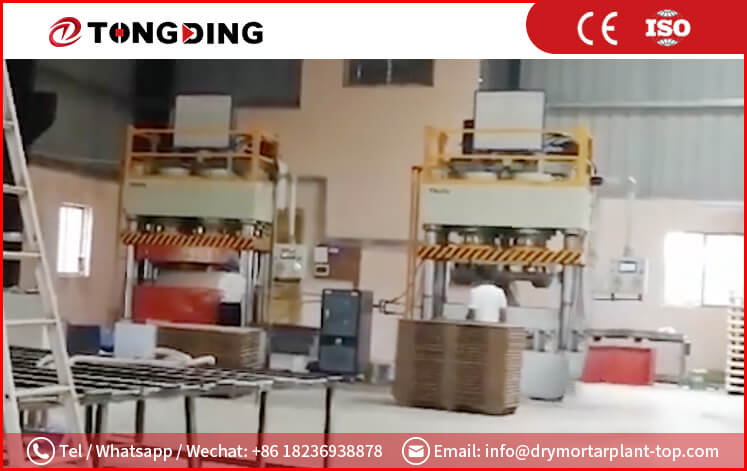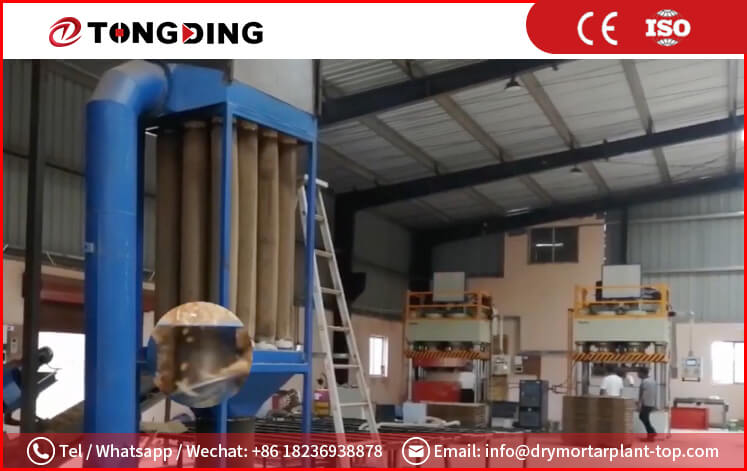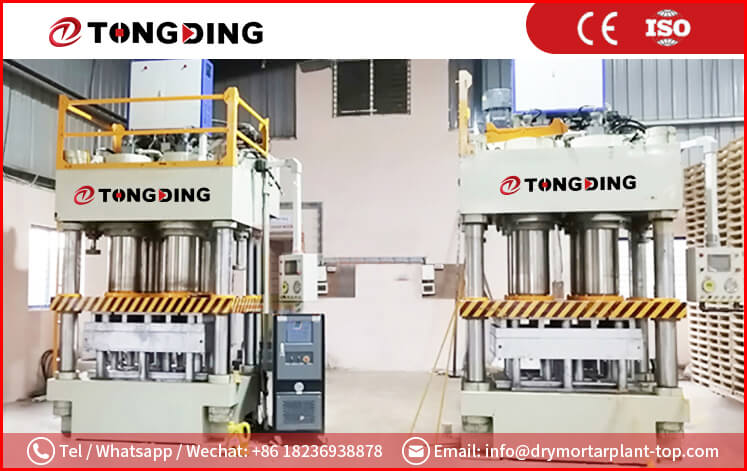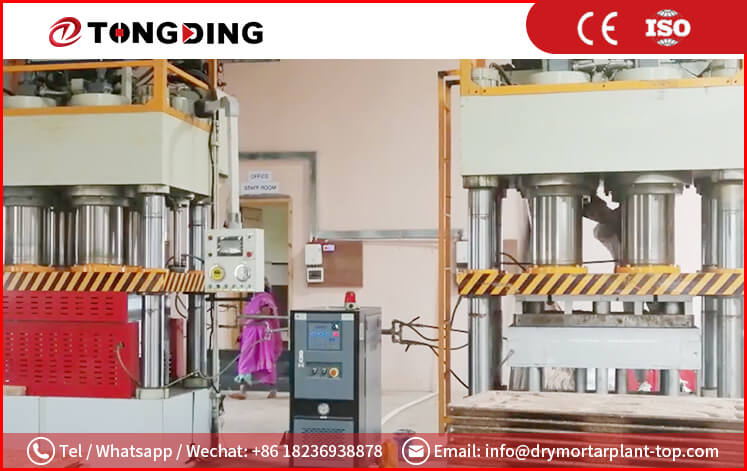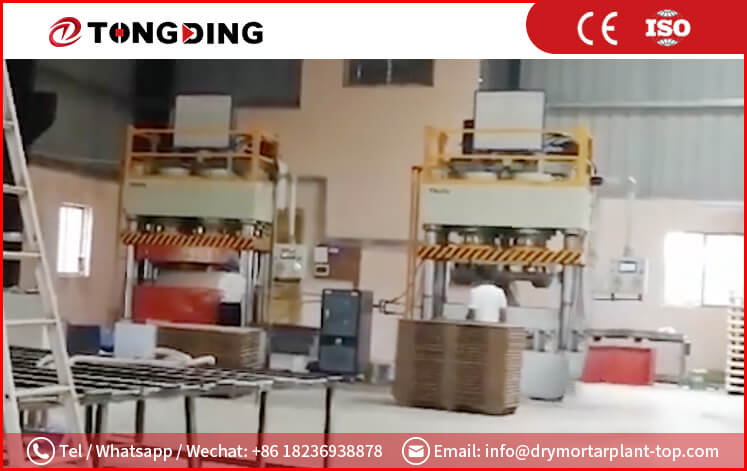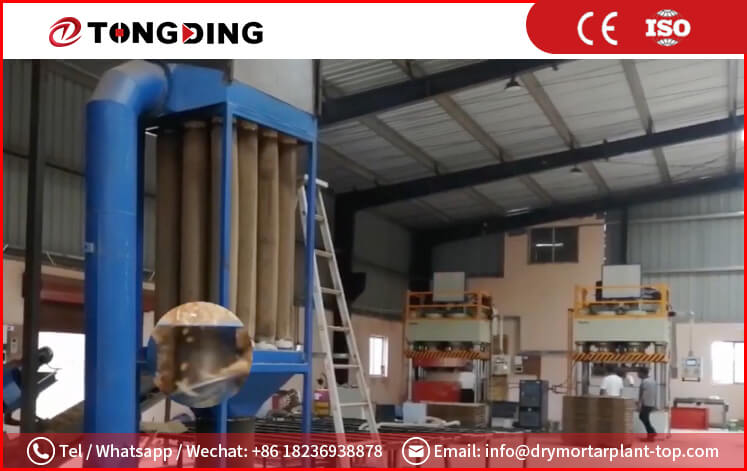 Compressed Wood Pallet Plant
Capacity: 150-180 pcs/d
Heat Source:
Application: Suitable for wood chips, straw, sawdust and other biomass materials.
Product Introduction
The wooden molded industrial pallet is composed of raw materials such as wood chips, straw, and others, and features an overall structure with a panel and 9 support feet that are molded in one piece. The upper surface of the pallet plate is smooth and suitable for transporting various goods, while the underside features a stiffener. The longitudinal and horizontal forces of the plate are balanced, and the nine feet are distributed to accommodate four-way insertion by a forklift. This pallet is a single-sided design that allows for four-way fork insertion.
To address the shortcomings of the traditional hydraulic press machine with an assembled framework, which suffers from guide instability during the pressing process, inaccurate pressing of the upper and lower molds, and deformation of the framework due to long-term high pressure and high temperature, we have adopted a new approach. We have introduced the 3 beam Four-Column Guide Device structure, which effectively solves the problems of guide instability and framework deformation. Additionally, we have incorporated a crossbeam design that eliminates the issue of pressing inaccuracies between the upper and lower molds.
Furthermore, through the use of Pallet Machinery's new technology, the problem of edge burrs has been entirely resolved. This technology eliminates the need for workers to operate grinders to remove burrs, making this process a thing of the past. Overall, our innovative design and use of advanced technology have resulted in a wooden molded industrial pallet that is highly effective and efficient in meeting the demands of modern transport and logistics.
Working Principle
The wood chips or straw are first crushed and then subjected to drying at 300-450 ℃ for 3 minutes. The heat treatment time is 30 minutes to remove any water content present in the material. Next, the material is mixed with a thermosetting resin and molded at 220 ℃ under a pressure of 1400 psi or 98 kg/cm3. During this process, the internal temperature of the pallet is raised to 105 °C and maintained at or above 56 °C for a minimum of 30 minutes. The final moisture content of the product is limited to 9% or less.
This high-temperature and high-pressure production process effectively eliminates any insects and microorganisms that may be present in the material. Additionally, the high density of the wood pallets produced helps prevent any further infestation or propagation of insects. This type of molded product is the latest in "artificial wood packaging material" and is distinct from traditional "solid wood packaging materials." The resulting products no longer require pest control measures and are free from any live insects or microorganisms. This production process conforms to the International Standard for Phytosanitary Measures 15 (ISPM15) requirements for Wood Packaging Products.
Parameter
| | |
| --- | --- |
| Model | TDBPP-1000 |
| Voltage | 380V, 50HZ, 3 phase |
| Capacity | 150-180pcs/day(24 hours) |
| Power | 18.5kw |
| Hydraulic cylinder diameter | 450mm |
| Hydraulic cylinder quantity | 4 pcs |
| Pressure | Max 1000T (adjustable) |
| Pressing heal cycle | 35s |
| Shaping cycle | 450s |
| Weight | 22T |
| Dimension | 2000*1400*3500mm |
Inquiry
Please Feel free to give your inquiry in the form below. We will reply you in 24 hours.