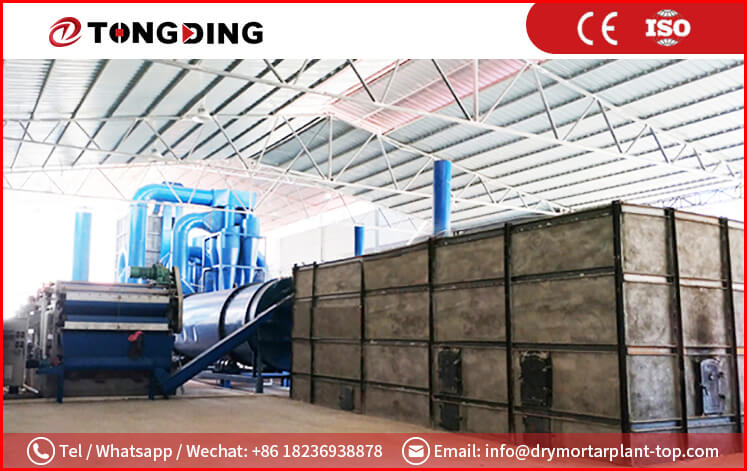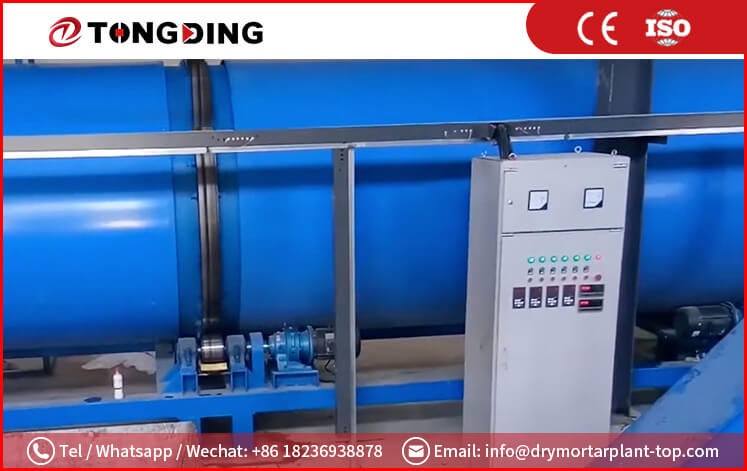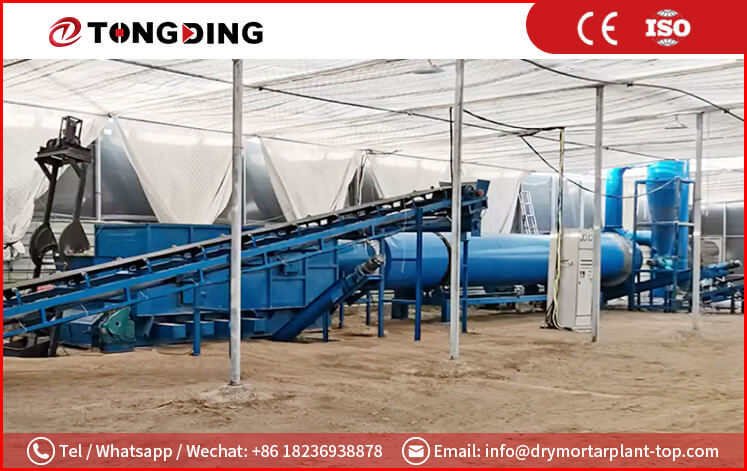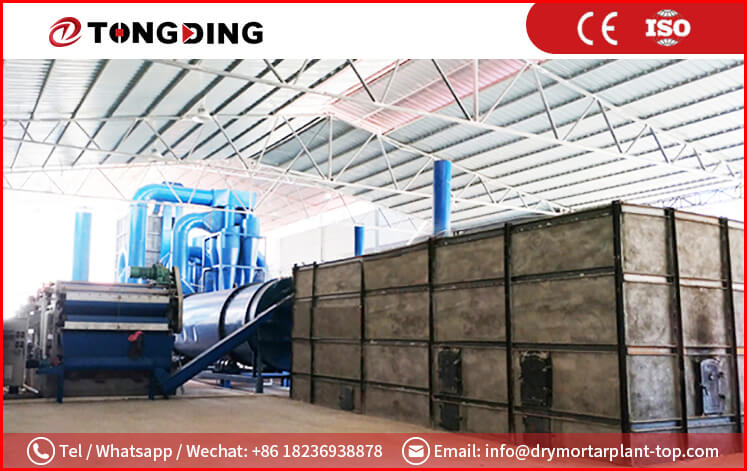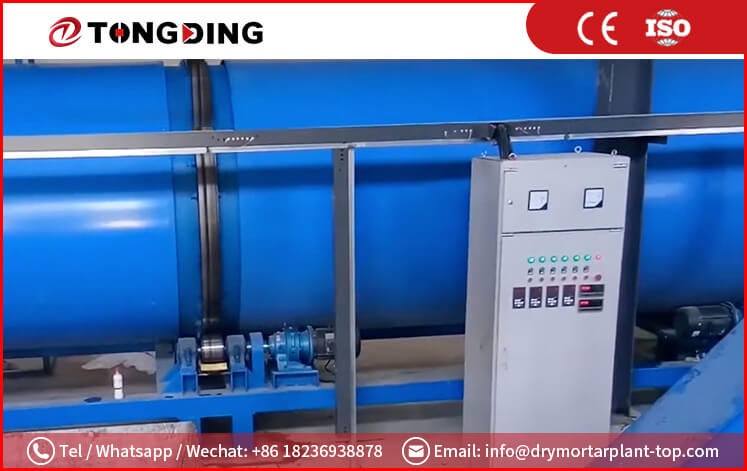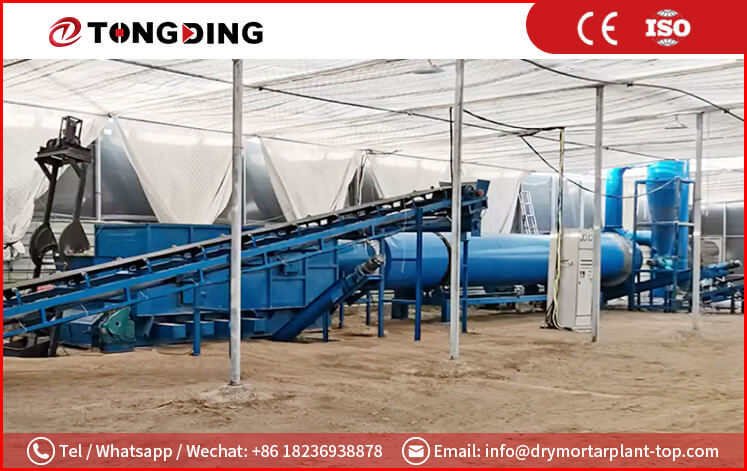 Starch Residue Drying Plant
Capacity: 43.7-317.6 t/d
Heat Source:Suitable for biomass, natural gas, diesel, coal, etc.
Application: Widely used for drying potato residue, sweet potato dregs, cassava pulp, tapioca slag, and other starch residue.
Product Introduction
Starchy residue with a moisture content of about 80% is the primary by-product of cassava, potato, sweet potato, and other agricultural products after the production of starch. Traditional drying equipment poses challenges due to the high moisture content and heavy viscosity. High drying temperatures lead to gelatinization chemical reactions, dextrin clogging material particles pores, and surface discoloration, adversely affecting the sale of dry residue. Low drying temperatures, on the other hand, result in moisture content not drying below 15%, leading to wall-sticking, gelatinization, agglomeration, and abnormal production of the drying equipment, ultimately impairing customer interests.
To address these issues, Dingli brand starch slag dryer has been developed through research and development for the characteristics of raw materials such as cassava and potato slag. The equipment utilizes a "mechanical dehydration + drum drying + pulse air drying" Chinese patent technology, enabling it to dry all kinds of potato residue below 10% in one go. The dryer delivers high-quality dried material with a perfect color, while ensuring energy savings and environmental protection, and safe and stable operations. These features have earned praise from both new and old customers.
Layout Reference

Working Principle
Material flow: The material with a moisture content of 75-85% is first subjected to a special dehydration machine to remove a part of the moisture, reducing the moisture to around 68%. The material is then conveyed into the dryer using a screw conveyor to achieve downstream drying. Under the effect of the inner shoveling plate, the material is constantly taken and scattered, moving in a spiral forward method. The inside mixing blade device fully stirs and crushes the material, and the material and hot air exchange heat fully, leading to rapid evaporation of water vaporization, reaching about 35%. The material is then discharged by the screw conveyor and sent into the semi-wet material crusher, where the crushed material size is reduced to below 1mm. The material is then subjected to the pulse air-drying process, and the moisture is quickly removed to 10% using the cyclone discharger and pulse bag dust collector, recovering dry powder. The exhaust emissions amount meets the national standard requirement, thereby completing the entire drying process. To prevent the material from adhering to the cylinder wall, a drum cleaning device is installed inside the drum.
Airflow: The hot blast stove fan inflates air, which then enters the hot blast stove for combustion heating, reaching temperatures of 600-850℃. Subsequently, the induced draft fan of the dryer absorbs the heated air, which is used to dry the material and evaporate water through heat exchange. Upon reaching a temperature of 55-60℃, the material is discharged from the dryer, while the wet dust is discharged in accordance with the standard through the cyclone and pulse dust collector for purification and emission.
Parameter
Specification

Input Capacity(t/d)

Output(t/d)

Evaporation Capacity(t/h)

Total Power(kw)

Total Weight(kg)

Area

Raw Material Moisture(%)

Dried Material Moisture(%)

Drying temperature(℃)

TDFPZ257

43.7

25.7

0.75

55

25000

5m*20m

(Mechanical dehydration to around 68%, and then dry by dryer)

10% (adjustable)

350-450℃

TDFPZ309

52.5

30.9

0.90

75

27000

5m*20m

TDFPZ446

75.8

44.6

1.30

95

28500

6m*22m

TDFPZ994

169.0

99.4

2.90

140

33500

8m*25m

TDFPZ109

186.5

109.7

3.20

170

38500

8m*25m

TDFPZ126

215.5

126.7

3.70

210

45000

10m*28m

TDFPZ154

262.2

154.2

4.50

260

60000

10m*30m

TDFPZ186

317.6

186.8

5.45

300

80000

10m*30m
Inquiry
Please Feel free to give your inquiry in the form below. We will reply you in 24 hours.