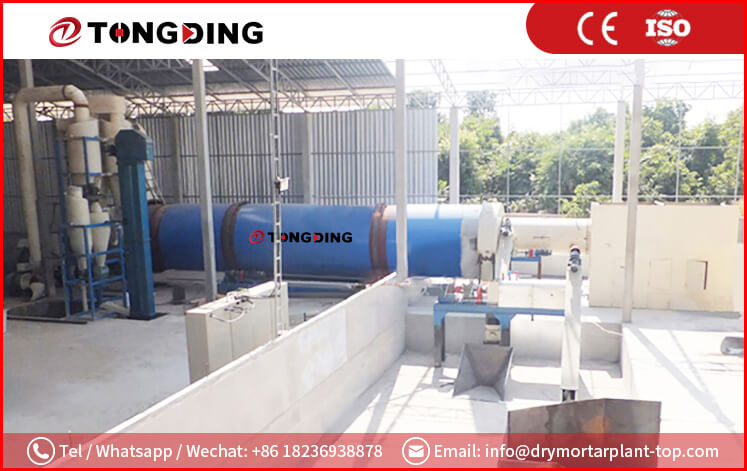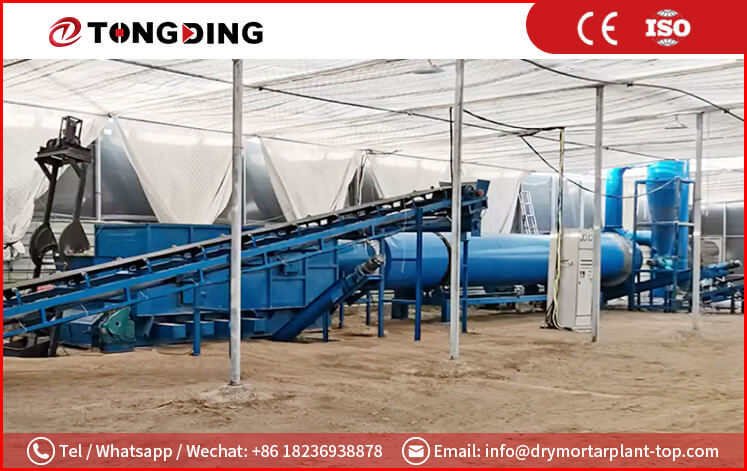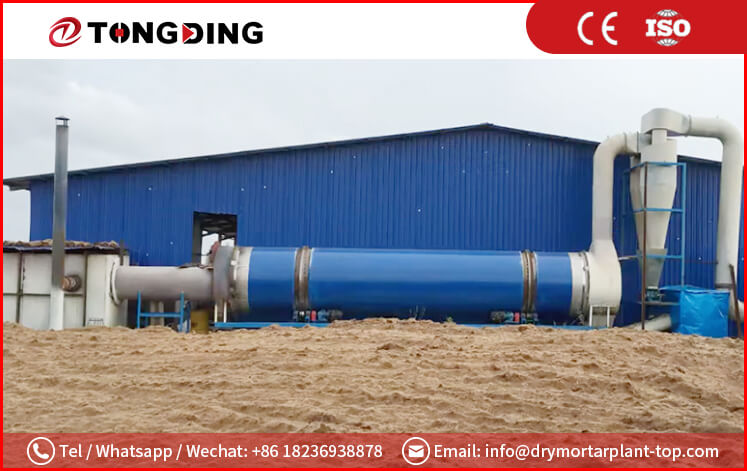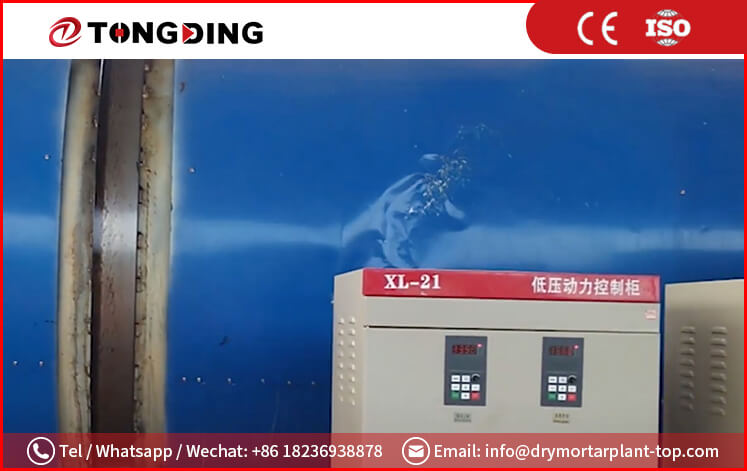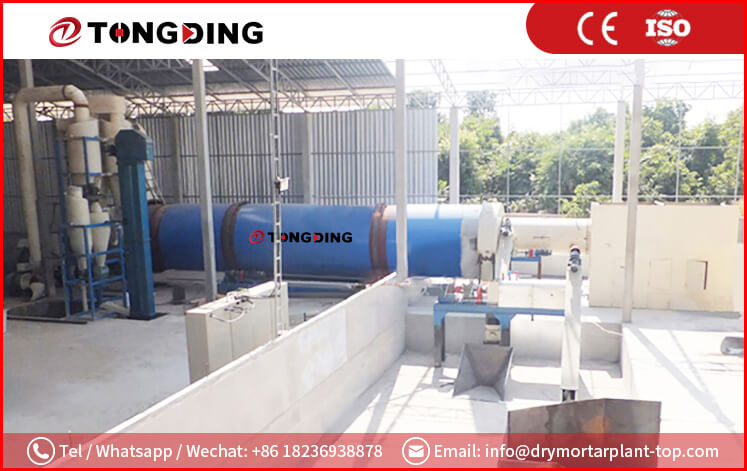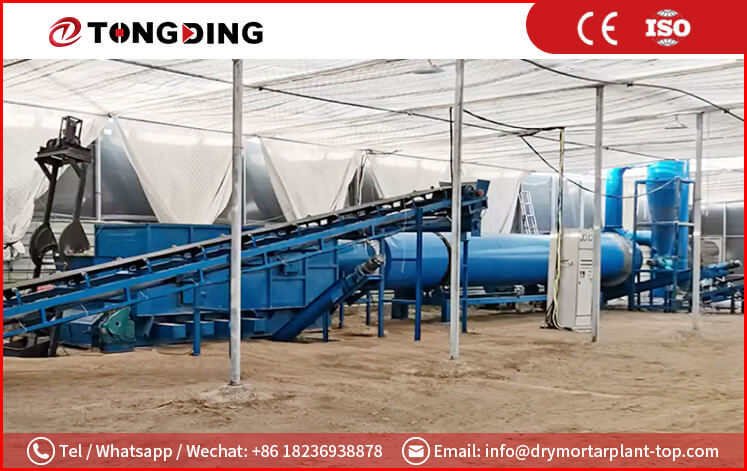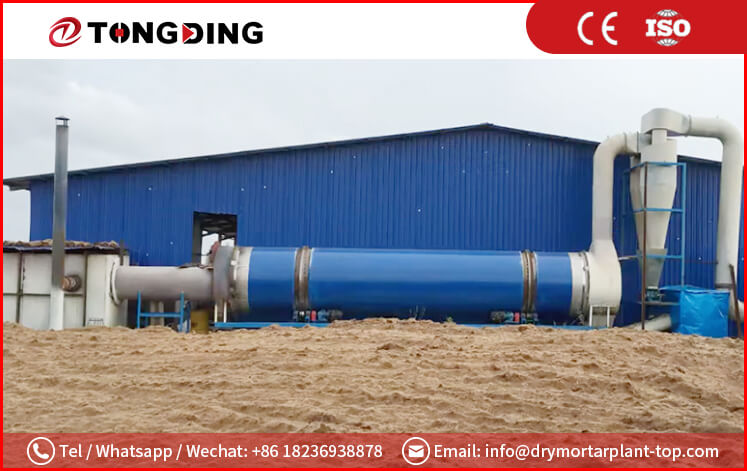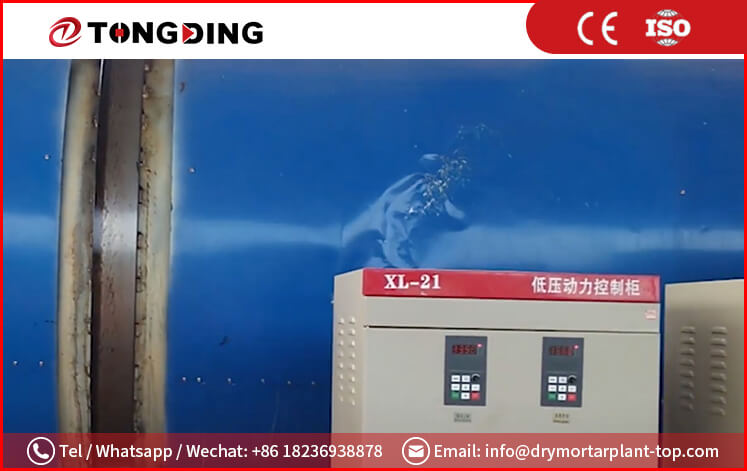 Sugar Beet Pulp Drying Plant
Capacity: 18.0-130.8 t/d
Heat Source:Suitable for biomass, natural gas, diesel, coal, etc.
Application: Widely used for drying sugar beet pulp, sludge, bean dregs, starch residue and sauce residue, spray corn bran, cassava dregs, brewer's grains, distiller's grains, straw, grass, etc.
Product Introduction
The sugar beet pulp dryer has been specifically designed to address the limitations of traditional rotary dryers, which are not suitable for high-moisture materials with MC exceeding 50% and relatively low viscosity. Additionally, the "black hole" phenomenon that occurs in the drum lowers the drying capacity and increases energy consumption. To counteract these issues, the paddle rotary dryer has been equipped with high-speed spinning paddles, which strengthen the crushing and separating functions. This enhances the contact surface area between particles, leading to a significant increase in the heat transfer and vaporization rates. In practical tests, the paddle rotary dryer has demonstrated a remarkable unit vaporization capacity per hour of 25-60kg/m2, which is 1-2 times higher than traditional rotary dryers. Furthermore, output has been increased by 50% while fuel consumption has been reduced by 30%. Additionally, the footprint and drying efficiency have been improved by 40%.
The sugar beet pulp drying production line is suitable for drying high-moisture materials with 50%-85% moisture content, such as sugar beet pulp, sludge, bean dregs, starch residue, sauce residue, spray corn bran, cassava dregs, brewer's grains, distiller's grains, straw, grass, organic fertilizer, and chicken or beef feces. We also offer assistance with optimizing the drying process based on the properties of different biomass materials, production scale, application requirements, cost control, automation level, and site conditions.
Layout Reference

Working Principle
Material flow: The raw material, with a moisture content of 80-85%, is fed into the dewatering machine where the moisture is reduced to 60-65%. It is then transferred to the dryer using a screw conveyor, which utilizes concurrent flow drying. Under the influence of the inner shoveling plate, the materials are continuously taken and scattered, moving forward in a spiral manner. Heat exchange occurs between the material and the hot air medium across three layers, namely the inner, middle, and outer layers. The materials that achieve the desired drying effect are quickly discharged out of the roller, while the wet materials that do not achieve the desired effect due to their self-weight are dried completely during the controlled route, ultimately achieving the desired drying effect. Once the entire drying process is completed, the materials are discharged using the screw conveyor. Additionally, a vibrating cleaning device is installed inside the roller to prevent the materials from bonding to the cylinder wall.
Air flow: By means of a hot blast stove and air blower inflating, air is directed into the hot blast stove for combustion heating. The resulting air temperature ranges from 600-850℃, and it is subsequently drawn in by the dryer induced draft fan for the purpose of drying materials and evaporating water. Upon reaching a temperature of 55-60℃, the air is discharged out of the dryer. Any wet air that contains dust is discharged in accordance with regulatory standards by passing through a dust remover purifying system.
Parameter
Specification

Input Capacity(t/d)

Output(t/d)

Evaporation Capacity(t/h)

Total Power(kw)

Total Weight(kg)

Area

Raw Material Moisture(%)

Dried Material Moisture(%)

Drying temperature(℃)

TDFPJ180

36.0

18.0

0.75

32

15000

5m*14m

65±5%

30%(adjustable)

350-450℃

TDFPJ216

43.2

21.6

1.05

40

17000

5m*14m

TDFPJ312

62.4

31.2

1.30

55

21500

6m*16m

TDFPJ360

72.0

36.0

1.50

75

23000

8m*16m

TDFPJ696

139.2

69.6

2.90

95

26500

8m*16m

TDFPJ768

153.6

76.8

3.20

100

28500

8m*16m

TDFPJ888

177.6

88.8

3.70

125

370000

10m*16m

TDFPJ108

216.0

108.0

4.50

145

41000

10m*18m

TDFPJ130

261.6

130.8

5.45

165

45500

10m*20m
Inquiry
Please Feel free to give your inquiry in the form below. We will reply you in 24 hours.