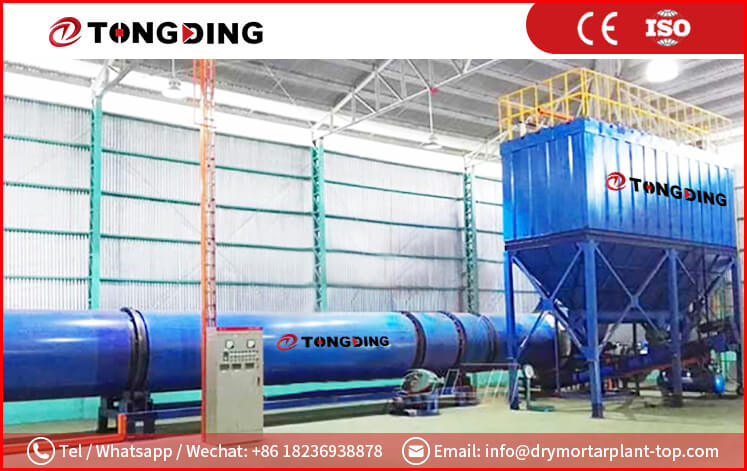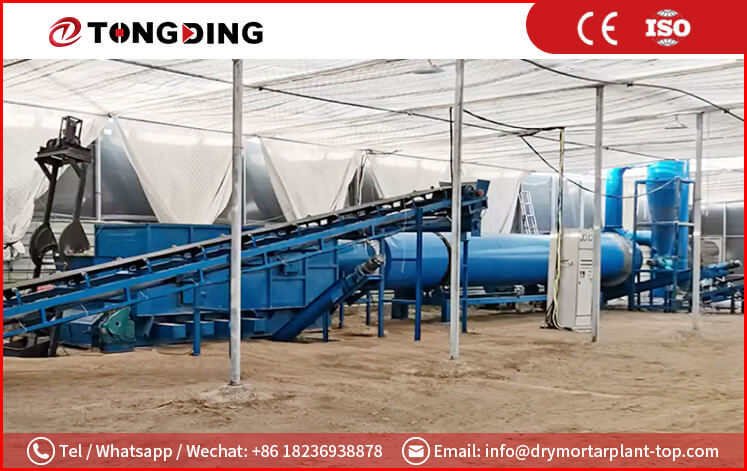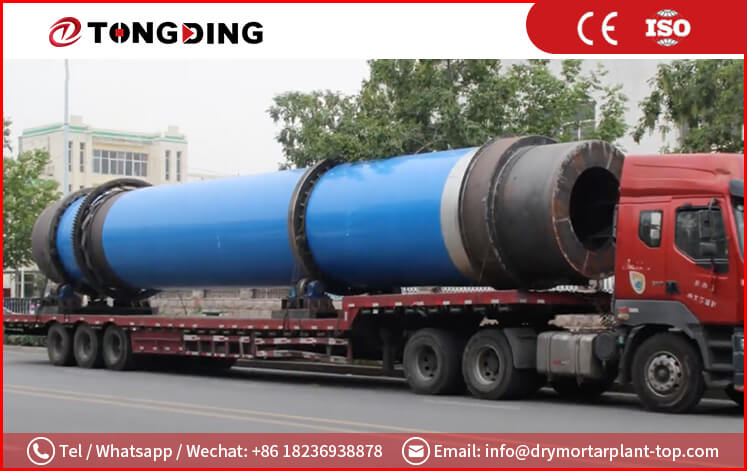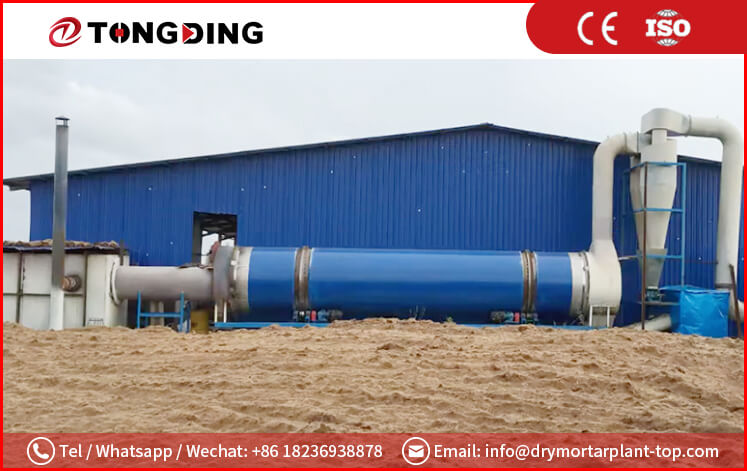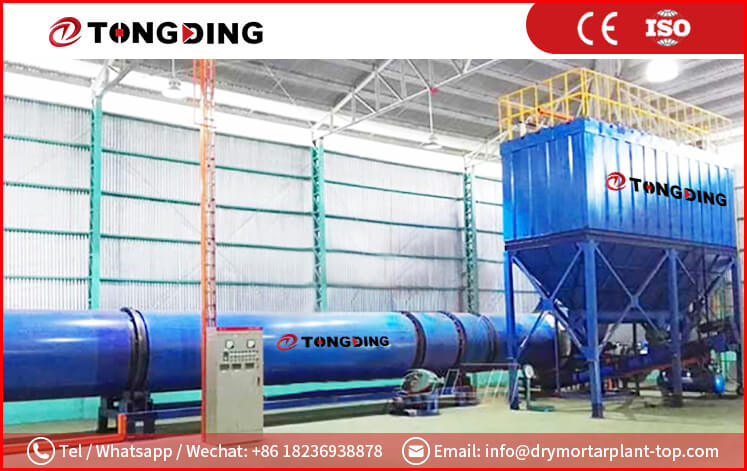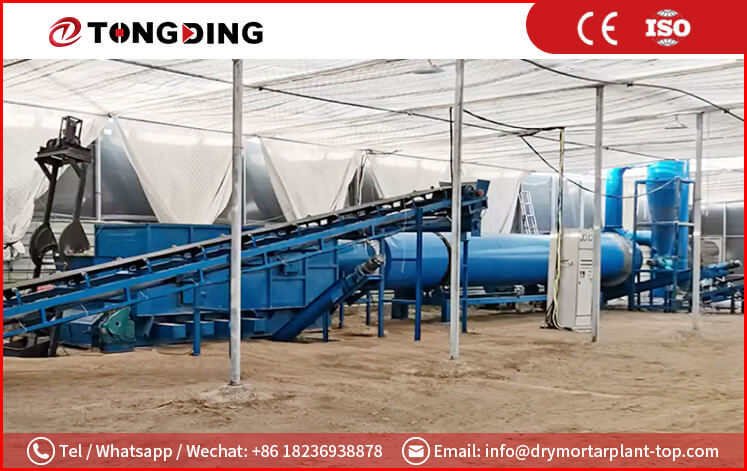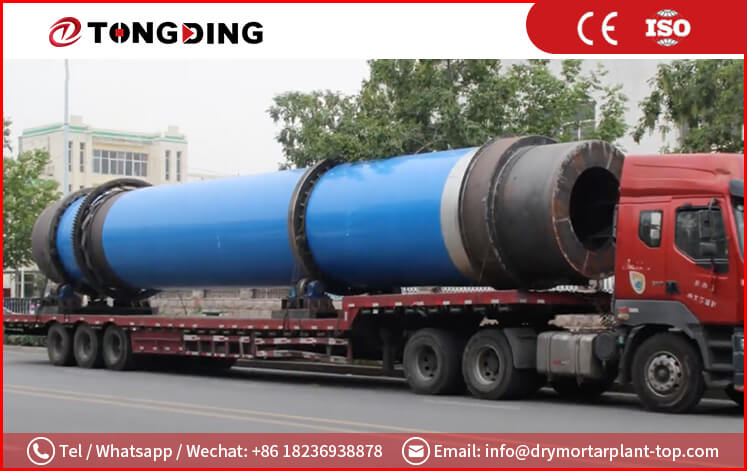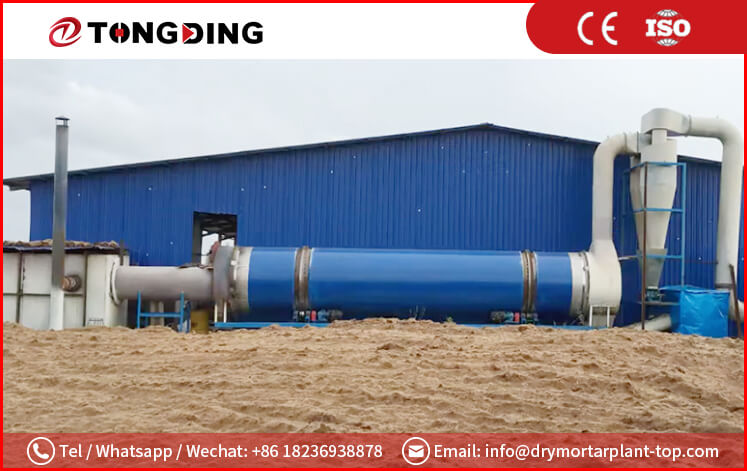 Pasture Drying Production Line
Capacity: 1.5-12 t/h
Heat Source:Suitable for biomass, natural gas, diesel, coal, etc.
Application: It is widely used for drying elephant grass, alfalfa and 45-75% moisture of pasture straw.
Product Introduction
The TongDing three-layer single-channel pasture rotary drum dryer is a highly efficient and energy-saving piece of equipment that is ideal for drying high-moisture materials such as pasture grass. With its large output and small footprint, it is particularly well-suited for use with a clean type hot blast stove. This equipment is capable of rapidly drying moisture levels from 65-75% to 14-18% in a single pass, while completely retaining the nutrients, bright color, and fragrance of the fresh pasture. Furthermore, it is 30-50% more energy-efficient than ordinary dryers, making it an excellent choice for maximizing energy conservation and drying costs.
This dryer is suitable for drying a wide range of materials, including elephant grass, alfalfa, wheat straw, barley straw, oat straw, rye straw, rice straw, sorghum stalks, corn stalks, potato vines, beanstalks, and pasture straw with a moisture content of 45-75%. We offer optimization services for the drying process technology and equipment configuration based on the unique characteristics of each material, production scale, quality requirements, application requirements, cost control, automatic level, on-site conditions, and investment quota.
Layout Reference

Working Principle
Pasture Drying Production Line mainly consists of heater, feeding machine, rotary drum, discharging machine, induced draft fan, unloading feeder, cyclone, odor removal equipment and power distribution cabinet form; wet materials into drying machine, will be uniformly distributed in the drum in the copy board agitator, uniform dispersion and full contact with hot air furnace. Then the wet material will be fully dried.
Parameter
Model

Input(t/h)

Output(/h)

Evaporation Capacity(t/h)

Total Power(kw)

Total Weight(kg)

Plant Area (m²)

Initial Moisture(%)

Final Moisture(%)

Drying Temperature(℃)

TDBPS108

1.53

1.08

0.45

34

22000

5m×15m

40±5

15% (Adjustable)

280±30℃

TDBPS203

2.89

2.03

0.85

45

2800

6m×22m

TDBPS367

5.2

3.67

1.53

78

40000

8m×16m

TDBPS468

6.63

4.68

1.95

90

45000

8m×18m

TDBPS511

7.24

5.11

2.13

105

50000

8m×20m

TDBPS629

8.91

6.29

2.62

125

60000

10m×20m

TDBPS741

10.5

7.41

3.09

140

68000

10m*24m

TDBPS857

12.14

8.57

3.57

155

76000

10m*24m
Inquiry
Please Feel free to give your inquiry in the form below. We will reply you in 24 hours.