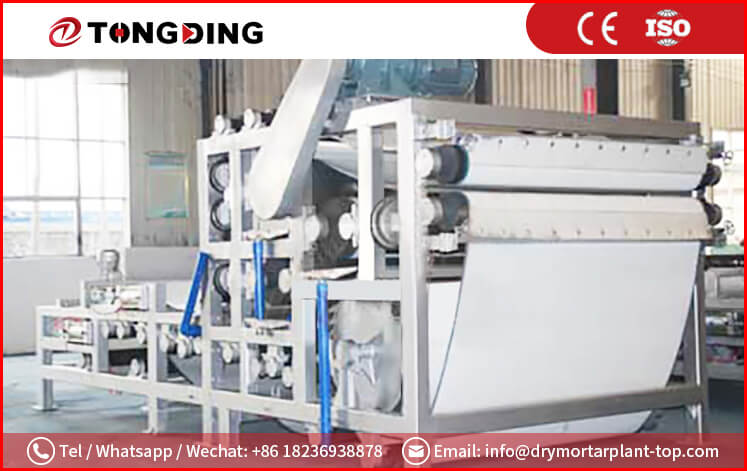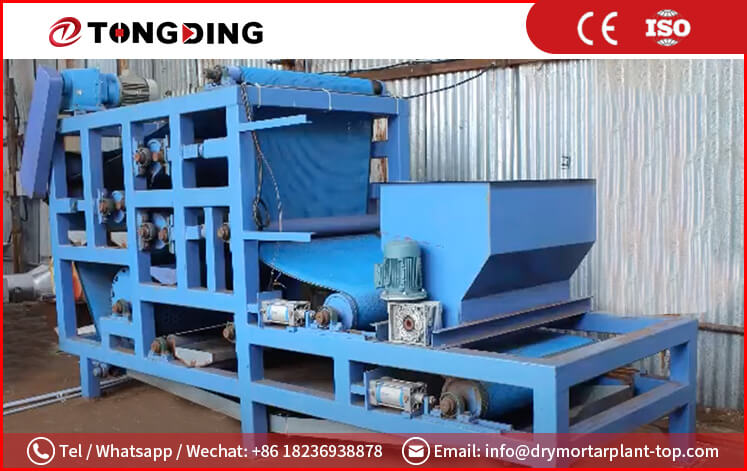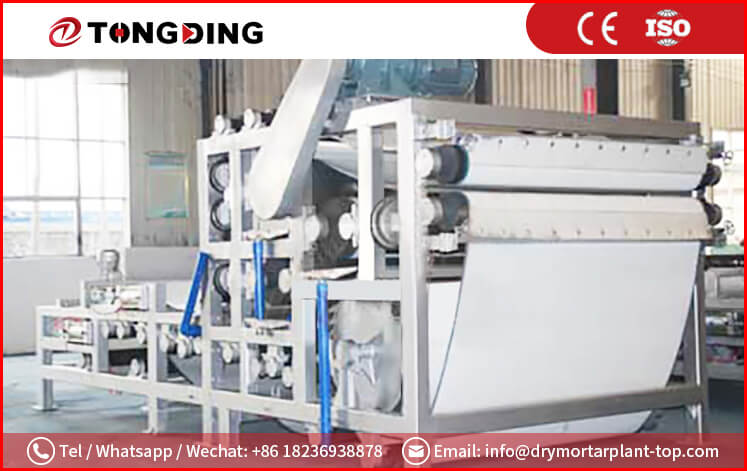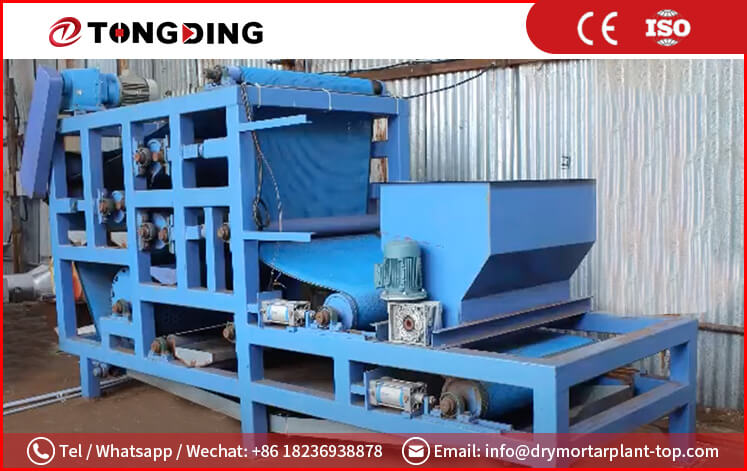 Belt Dehydrator
Capacity: 4000~22000kg/h
Application: Widely used in brewery industry, Vinasse, bean dregs, sludge and other high wet materials...
Product Introduction
The TD Series Belt Dehydrator, also known as a belt filter press, is a highly efficient dehydration device developed over several years specifically for the dehydration of brewer's grains from breweries. It incorporates advanced filter press technology from both domestic and international sources, and is particularly suitable for dehydrating wheat brewer's grains, distiller's grains, sauce residues, starch pulp, bean dregs, cassava dregs, sludge, and other similar materials. The device offers continuous production, excellent dehydration performance, low power consumption, low noise, and ease of operation and maintenance. Its dewatering effect is among the best in the country. The Belt Dehydrator consists of several components, including the main body (distiller's grains dehydrator), air compressor, air processor, electric control device, and net-washing water filter. The main body comprises the frame, hopper, filter mesh, tensioning device, adjusting device, driving systems, scraper, various types of bearings and rollers, wastewater tanks, and net-washing devices. A diagram of the device is shown below.
Working Principle
This product operates by undergoing suitable preprocessing, followed by gravity dehydration and mechanical dehydration to eliminate moisture and discharge the processed materials as a filter cake. During the filter processing, wet materials are conveyed on the belt and pass through the gravity dehydration zone and belt roller dehydration zone where they undergo rapid dehydration. The reduction in contact angle ensures optimal combination of pressure and shear for efficient dehydration.
Parameter
Model

Input capacity(t/d)

Belt width(mm)

Main power(kw)

Screen wash water pressure(HPa)

Compressed air consumption amount(m²/min)

Compressed air pressure(bar)

Initial moisture(%)

Residue moistre(%)

Dimension L*W*H(mm)

TDOPD1500

40~50

1500

3.0

≥0.5

0.3

4.0

76~85%

50~65

5180*2240*2280

TDOPD2000

50~70

2000

4.0

5180*2640*2280

TDOPD2500

70~90

2500

5.5

5180*3140*2280

TDOPD3000

90~120

3000

7.5

5180*3640*2280
Inquiry
Please Feel free to give your inquiry in the form below. We will reply you in 24 hours.