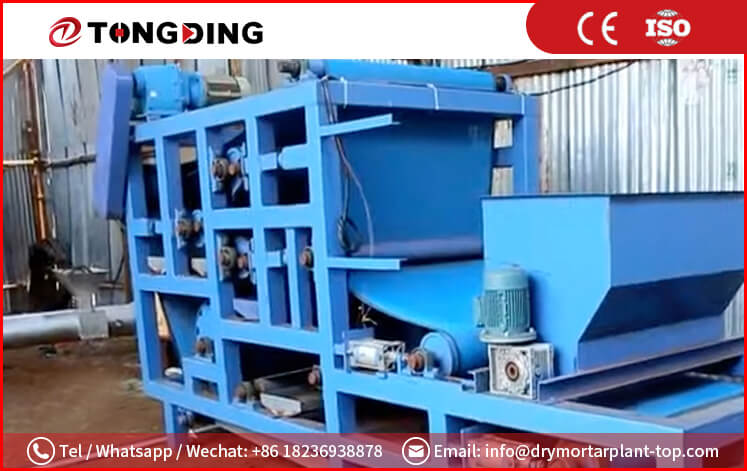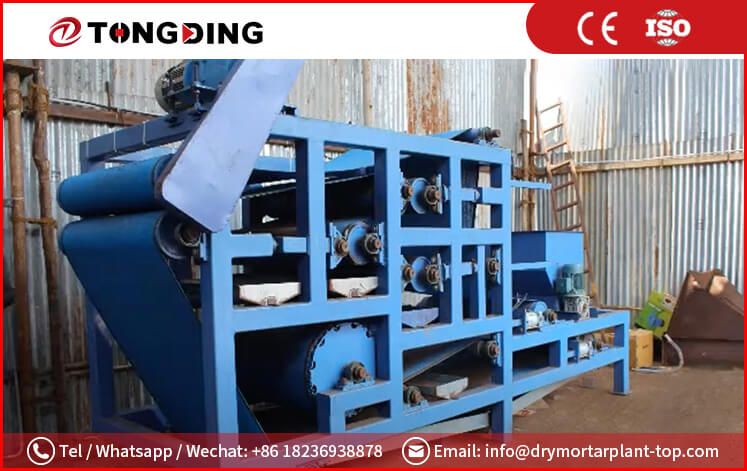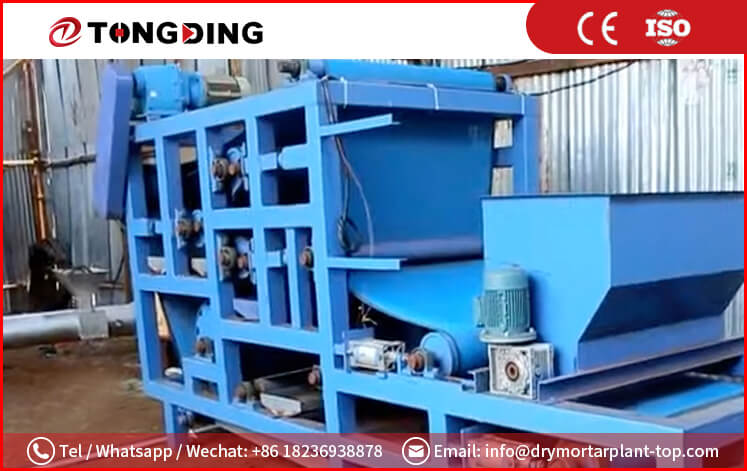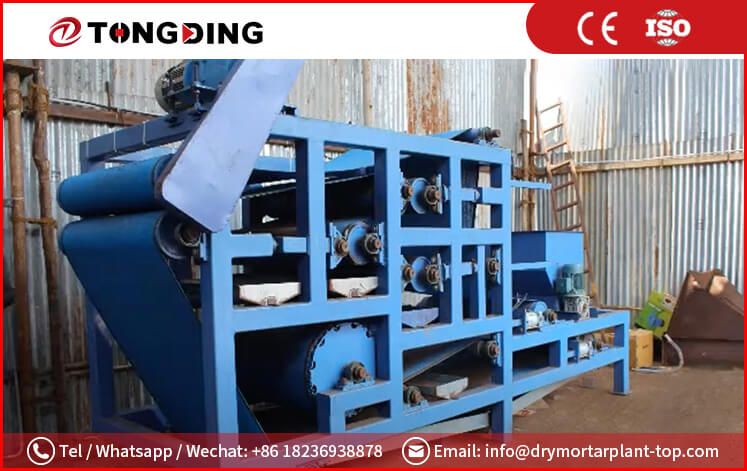 Bean Dregs Belt Dehydrator
Capacity: 30-120 t/d
Heat Source:nothing.
Application: Bean dregs dewatering machine is suitable for the dehydration of cassava residue, potato residue, soybean residue, food residue, sweet potato residue, etc.
Product Introduction
The bean dregs dewatering machine is appropriate for dewatering high-moisture-content materials such as cassava residue, potato residue, soybean residue, sweet potato residue, food residue, tea residue, beer residue, waste residue, and others.
Working Principle
The conveyor is used to transport materials with moisture levels of 80%-90% to the material hopper of the dehydrator. A spiral material distributing device is then utilized to evenly distribute the material onto the filter belt, which moves as the equipment runs. A limiting plate is used to flatten the material layer, ensuring complete uniformity in thickness. Next, the high and low tensioning annular filter belts clamp the material layer, and are driven by the driving roller. The double roller in the dehydration area continuously and repeatedly presses the material mechanically, extracting a large amount of water content. The moisture content after dehydration typically ranges between 65-70%.
The extrusion force is automatically adjusted to accommodate the specific features of the material, effectively meeting the moisture requirements of our customers. Our equipment is capable of intelligent operation and can run automatically for 24 hours, greatly reducing labor working strength.
Parameter
Model

Input capacity(t/d)

Belt width(mm)

Main power(kw)

Screen wash water pressure(HPa)

Compressed air consumption amount(m²/min)

Compressed air pressure(bar)

Initial moisture(%)

Residue moisture(%)

Dimension L*W*H(mm)

TDFP1500

40~50

1500

3.0

≥0.5

0.3

4.0

76~85%

50~65

5180*2240*2280

TDFP2000

50~70

2000

4.0

5180*2640*2280

TDFP2500

70~90

2500

5.5

5180*3140*2280

TDFP3000

90~120

3000

7.5

5180*3640*2280
Inquiry
Please Feel free to give your inquiry in the form below. We will reply you in 24 hours.